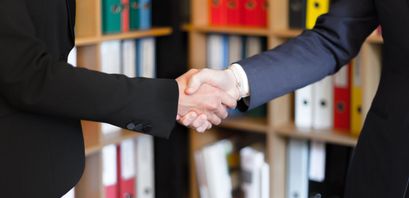 XinFin (XDC) soars to new heights after new partnerships and listings

Jinia Shawdagor
Last updated 5th Aug 2022
XinFin Network, an enterprise-ready hybrid blockchain protocol that aims to streamline international trade and finance, has seen increased growth over the past few months. A report unveiled this news earlier today, noting that this growth saw the network's native token, XDC, surge to reach new highs. Reportedly, XDC gained as much as 190% between July 20 and August 21.
According to data from Trading View, a super-charting platform and social network for traders and investors, XDC traded as low as $0.0673 on July 20. However, the coin soon gained bullish momentum that propelled it to trade as high as $0.1952 on August 21.
At the time of writing, XDC is changing hands at $0.134 after losing 6.10% of its value over the past 24 hours. The coin's current price also denotes a 23.54% drop over the last seven days. Moreover, XDC's 4-hour chart indicates that the coin is set to plunge further. While the oscillators are neutral, the moving averages point to a strong selling force.
XDC has a market cap of $1,646,828,555, which makes it the 72nd-largest crypto by capitalization.
If you are interested, here are some other cryptocurrency price predictions:
Top Cryptocurrencies Market Cap
| Cryptocurrency | Market Cap |
| --- | --- |
| Bitcoin | $571,83bn |
| Ethereum | $340bn |
| Litecoin | $4,654bn |
Reasons behind XDC's explosive growth
Among the developments that saw XDC perform well is XinFin Network's addition to the global Trade Finance Distribution (TFD) initiative. This consortium comprises trade originators, credit insurers, and institutional funders that seek to improve automation and transparency in asset trading and risk distribution. Through this development, XinFin Network became the first blockchain firm to join the group.
André Casterman, the Chair of the FinTech Committee at International Trade and Forfaiting Association (ITFA), said XinFin's XDC Network would help the organization bridge the $19 trillion trade finance asset class with any funder by leveraging tokenization and digital assets.
Additionally, XDC Network-powered Ledgermail launched as the first decentralized email solution on August 4. The project seeks to offer the highest security, privacy, encryption, and prevention against email attacks by tapping into the blockchain. Ledgermail got a warm reception, with signups exceeding 50,000 in the first week after its launch. The project also offered 10 XDC for signing up, an offer that saw more people embrace the coin, thus pushing its price higher.
Industrial Revolution 4.0 has officially started!LedgerMail is Now LIVE!https://t.co/iF1bMvAVgL@LedgerMail supported by @XinFin_Official has started the Decentralized Email Revolution by reinventing the email with Decentralized Email!Sign Up to get FREE Access & 10 $XDC! pic.twitter.com/Vb43p6sADO

— LedgerMail (@LedgerMail) August 4, 2021
On top of this, XinFin Network forged several strategic partnerships that fostered XDC adoption. For instance, Shopping.io, an e-commerce platform that allows users to shop on Amazon, Walmart, eBay, and Etsy using crypto, integrated XDC. XinFin Network also joined hands with HAPI, an on-chain cybersecurity protocol for DeFi products, which helps improve security by shielding against attacks.
🎊We are excited to announce that HAPI Protocol will be integrated on @XinFin_Official👉 XinFin's XDC Network is a leading hybrid blockchain protocol designed to support institutional use in asset tokenization and decentralized finance.🔖Details here: https://t.co/trZNwiq9tw

— HAPI | Onchain Cybersecurity Protocol for DeFi (@i_am_hapi_one) August 17, 2021
Simplex and SimpleSwap also added support XDC increasing the coin's availability, which led to more trading and further gains.
More about Blockchain
Jinia Shawdagor
Jinia is a fintech writer based in Sweden. With years of experience, she has written about cryptocurrency and blockchain for renowned publications such as Cointelegraph, Bitcoinist, Invezz, etc. She loves gardening, traveling, and extracting joy and happiness from the little things in life.