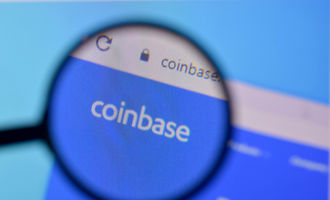 Hundreds Left in the Lurch After Coinbase Rescinds Job Offers

Daniela Kirova
Last updated 24th Jun 2022
Coinbase's decision is part of a series of cost-reducing measures over the economic downturn
Would-be staff is now 'scrambling' to find work
The exchange's stock has lost 70% of its value this year
Hundreds of would-be Coinbase employees have been blindsided by the leading crypto exchange's recent decision to withdraw job offers as part of a series of cost-reducing measures due to the economic downturn, CoinDesk wrote.
Recruits chose Coinbase over Meta, Snap, Roblox
According to the leading medium, recruits were left in the lurch after the company's sudden hiring policy reversal. They believed it was stable, and some of them had even chosen it over corporations like Meta, Snap, and Roblox.
CoinDesk spoke to a recent graduate in software engineering, who told them he had chosen Coinbase over all three. These corporations had also extended job offers. He was planning to start in September.
He shared that he was now scrambling to get something, but most companies were either "filled up or had frozen hiring."
Another software engineer was at a going-away party with soon-to-be-ex coworkers when the news hit. He had left a job on Wall Street, signing an agreement with Coinbase in the middle of last month.
Change of plans
Earlier this year, the biggest crypto exchange in the US announced it planned to triple its staff by the end of the year. According to another recruit, several hundred people were in the onboarding procedure this week.
Coinbase wasted no time in canceling the extended job offers. On Thursday, the company's Chief People Officer L.J. Brock commented:
We will extend our hiring pause for both new and backfill roles for the foreseeable future and rescind a number of accepted offers. The cutbacks come in response to the current market conditions and ongoing business prioritization efforts.
Some would-be staff received severance pay
A number of almost-hires posted on the Blind jobs forum that they had turned down other jobs or left previous ones to take on positions at the leading crypto exchange.
One of them, a recent grad who was interviewed at the end of 2021, will receive one month's salary as severance, an email sent by Brock to this person showed. Other Blind users said they were supposed to start on June 6, less than a week after Brock's announcement.
Coinbase revenue down by more than a third y/y
On Friday, Coinbase's shares were trading at around $67. It lost 9% that day against the backdrop of a broader fall in tech stocks. The exchange's stock has lost 70% of its value this year.
Its revenue is down around 35.28% y/y. Its net income is down 156% and the net profit margin is down 186% y/y.
Daniela Kirova
Daniela is a writer at Bankless Times, covering the latest news on the cryptocurrency market and blockchain industry. She has over 15 years of experience as a writer, having ghostwritten for several online publications in the financial sector.