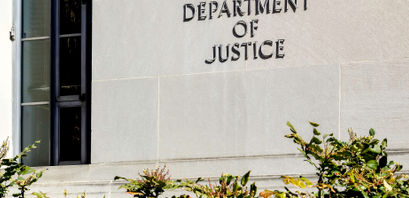 BitMEX Cofounder Pays $10m Fine in Lieu of Prison Sentence

Daniela Kirova
Last updated 5th Aug 2022
Delo and fellow cofounder Arthur Hayes pleaded guilty to violating the Bank Secrecy Act
BitMEX let US residents trade crypto derivatives although it is not registered in the country
BitMEX cofounder Benjamin Delo agreed to pay a $10 million fine to settle a Commodity Futures Trading Commission (CFTC) and a US Department of Justice (DOJ) case filed in February, CoinDesk reported. A New York federal court sentenced him to 30 months of probation on Wednesday.
BitMEX founders pleaded guilty to violating BSA
Earlier this year, Delo and fellow cofounder Arthur Hayes pleaded guilty to violating the Bank Secrecy Act (BSA) in a case dating from 2020. Previously, Hayes was handed down a similar fine and sentenced to six months of home detention and two years of probation.
Delo is represented by Smith Villazor. A spokesman of the firm commented:
We are pleased that the Court appropriately rejected the government's cynical attempt to exaggerate the seriousness of the Bank Secrecy Act charge in this case. Today's sentence of probation recognized that this case involved a compliance lapse that led to a regulatory violation – and nothing more.
FinCEN, the CFTC, and the DOJ stated they were charging BitMEX and its founders with violating criminal as well as civil statutes.
They were charged for permitting US residents to trade crypto derivatives on BitMEX although this exchange is not registered in the country. They also faced further charges of unsatisfactory KYC practices.
BitMEX board reshuffled after charges
The leadership of the exchange and derivatives trading platform changed after the federal institutions announced the charges. The new chiefs reached a settlement with the CFTC and FinCEN last year. Part of that involved paying $50 million to each agency.
BitMEX is operated and owned by HDR Global Trading Limited, a legal entity registered in the Seychelles.
Daniela Kirova
Daniela is a writer at Bankless Times, covering the latest news on the cryptocurrency market and blockchain industry. She has over 15 years of experience as a writer, having ghostwritten for several online publications in the financial sector.