Bitmex was founded in 2014 by Arthur Hayes, Ben Delo, and Samuel Reed. The platform has several features, and we've listed some of the most important ones below.
Live price charts for cryptocurrencies

An overview of all your previous orders

A cryptocurrency wallet that gives you the chance to earn extra
BitMex Overview
| | |
| --- | --- |
| 💼 Provider Type: | Exchange |
| 💸 Minimum Deposit: | Varied |
| 💰 Trading Fees: | 0.5% to 0.25% |
| 💰 Deposit Fees: | Varied |
| 💰 Withdrawal Fees: | Varied |
| 💰 Management Fees: | $0 |
| 🔀 Minimum trade order | $1 |
| ⌛ Withdrawal Timeframe: | 1 business day |
| #️⃣ Number of Cryptocurrencies Supported: | 2 |
| #️⃣ Number of Crypto Pairs Supported: | 10 |
| 💱 Top supported Cryptocurrencies: | BTC, USDT |
| 📊 Leverage: | 100x |
| 📱 Native Mobile App: | Yes |
| 🖥️ Free Demo Account: | Yes |
| 🎧 Customer Support: | Twitter, instagram, contact form, subreddit |
| ✅ Verification required: | KYC, AML |
| 📈 CFD Available | Yes |
| 📊 Software: | Website, web app, mobile app |
| ⚽ Social Trading: | Yes |
| ✂️ Copy Trading: | Yes |
| 👮‍♂️ Regulators | None |
Pros and Cons of Using BitMEX
BitMEX Cryptocurrencies and Trading Options
What Cryptocurrencies Can You Trade on BitMEX?
You can only buy Bitcoin and Tether (USDT) on BitMEX. However, you can trade a selection of other cryptocurrency pairs. Below, we'll identify the top pairings on the platform.
Different Trading Options Offered by BitMEX
Depending on the platform you use, you can access various trading options. For example, cryptocurrency exchanges can offer futures markets, options, and more. Meanwhile, brokerages can let you trade contracts for difference (CFDs) and more.
BitMEX offers a good selection of trading options, and we'll break the most important of these below.
Futures – Futures contracts mean that you're obliged to buy your crypto at a specified date in the future and for a fixed price. Unlike options contracts, you cannot back out. BitMEX futures contract choices are available for Bitcoin, Ethereum, USDT, and more.

Perpetual Contracts – Perpetual contracts are a little different from futures contracts. Whereas futures contracts have a specified end date, perpetual ones do not. Perpetual contracts on BitMEX include BTC/USD, BCH/USD, and XRP/USD.
Can I Trade With Leverage on BitMEX?
Many cryptocurrency trading platforms let you trade with leverage. This can be a useful way to increase your profits, but use it with caution — trading in this respect carries extra risk, and your losses can become significant if you aren't careful. If you're a beginner, we recommend holding back on trading with leverage until you've got a little more experience.
One of the main reasons that traders use BitMEX is because of its leverage. In some instances, you can trade with up to 100x leverage — but it's worth remembering that this figure will vary depending on the BitMEX service you use.
What Are the Spreads?
Some cryptocurrency exchanges, such as bitFlyer, will charge spreads when you use their services. For example, Coinbase charges between 0.5% and 2%.
BitMEX's spreads are around 0.1% for Bitcoin and Ethereum.
Fees, Limits, and Payment Options on BitMEX
What Are the Deposit and Withdrawal Fees, Limits, and Speeds?
BitMEX offers an average range of payment options if we compare it to some of the other large cryptocurrency exchanges; we'll go more into that later.
Many cryptocurrency exchanges will charge deposit and withdrawal fees when you add fiat money to your account. On its FAQ page, BitMEX says that:
"The supported service providers may charge transaction fees for crypto purchases depending on the payment method you choose. You will see these fees once you have selected a fiat gateway partner to make your purchase. Fees subject to change."
BitMEX doesn't charge for BTC and USDT deposits.
Transaction speeds will depend on the payment method you use. Cryptocurrencies shouldn't take long to appear in your account, but you might need to wait a few business days when depositing via bank transfer.
BitMEX doesn't have a maximum deposit limit, nor do you need to worry about this for withdrawals. The minimum deposit amount for trading on BitMEX will depend on the product you use.
It's also worth noting that BitMEX only processes withdrawals at 13:00 UTC each day.
Deposit Methods
BitMEX has a limited number of deposit methods available, and they're the standard across cryptocurrency exchanges.
You can add money to your account via bank transfer or with your VISA or MasterCard.
Depending on your payment provider and where you live, you might need to carry out additional verification. For example, some banking providers might ask you to verify the transaction in your app via biometrics or a code.
Withdrawal Methods
To withdraw from BitMEX, you can use either BTC or USDT. To receive your money, you'll need to have a valid cryptocurrency wallet.
Like depositing, you might need to verify your transaction. Using a cold wallet will require offline verification.
How Much Are BitMEX's Fees and Commissions?
Most cryptocurrency exchanges will apply fees for trading activity, and sometimes, the platform will apply additional fees of its own. You'll usually need to pay maker/taker fees when you buy and sell cryptocurrencies, and it's not uncommon to also get charged commission.
BitMEX charges maker/taker fees that will depend on the product you use. Standard taker fees depend on your 30-day trading volume and range from 0.5% to 0.25%.
Depending on the contract you use, you'll also pay maker and taker fees for futures and whatnot. These will depend on several variables, including the contact type and currencies.
BitMEX Trade Sizes and Limits
The minimum trade size on BitMEX will depend on your chosen service. For USD perpetual contracts and futures, the minimum is $1 or roughly 0.0007 BTC. This is a little lower than some other exchanges; for example, OKCoin has a $100 minimum contract size.
BitMEX Trading Platform
What Devices Can I Use BitMEX On?
BitMEX has cross-device compatibility; we've listed these below.
Desktop: When you use BitMEX on your computer, you'll need to go to the official website and sign into your account. From there, you can check your orders and make new ones.

Mobile app: BitMEX has a mobile app available on both iOS and Android phones. Like your desktop device, you can buy and sell contracts from there.

Mobile: If you don't want to download the mobile app, you can also sign into your BitMEX account from your smartphone's browser.
Can I Use BitMEX in Any Country?
BitMEX is available in several countries worldwide, but you cannot use the service if you live in the US, Australia or the UK. Below are the four main nations it's available in.
Switzerland

Germany

France

Canada
Remember that cryptocurrencies are banned in some countries, so we recommend that you check the laws in your jurisdiction before signing up.
Is BitMEX Available in My Language?
BitMEX only supports three languages. These are:
How Easy Is It to Use BitMEX?
BitMEX is a little complicated to use if you're a beginner cryptocurrency trader. Compared to more user-friendly options such as Coinbase, the tools are pretty complex — and you'll struggle to trade contracts efficiently without prior crypto knowledge.
If you're an advanced trader, you shouldn't have any issues when it comes to functionality. You can use BitMEX on your desktop device and smartphone, meaning that trading is possible on the go.
Key Features
Before you decide for sure whether BitMEX is worth signing up for, it's a good idea to look at its key features. Below, you'll find three of the main ones.
Auto Deleveraging
BitMEX will incorporate automatic deleveraging to stop uncertainty related to losses. Once a trader is deleveraged, they can make a decision from there as to what they want to do.
Price Marking
To stop liquidations where possible, BitMEX incorporates price marking. Known as a "Fair Price", these calculations will differ depending on the contract you've chosen.
Real-Time Data Insights
BitMEX offers several real-time insights that enable you to make better trading decisions. These include price and depth charts.
Security and Regulation
Is BitMEX Safe?
BitMEX offers tools to help you keep your account safe. You can enable two-factor authentication (2FA), which requires you to verify your identity in a way other than your login details.
BitMEX also uses Amazon Web Services' security tools to ensure that the system stays safe, along with encryption and more.
Am I and My Cryptocurrency Protected?
BitMEX doesn't have buyer protection. However, you can use hot or cold wallets depending on the coin you use.
Is BitMEX Regulated?
BitMEX currently isn't regulated. However, the company has said that it plans to obtain a licence in Switzerland once it has the grounds to do so.
Do I Have to Verify My Account With BitMEX?
As part of the BitMEX sign-up process, you'll need to verify your account via the User Verification Program. This is to comply with know your customer (KYC) legislation.
When you verify your account with BitMEX, you'll need to submit a form of photographic ID and proof of your address — plus a selfie. BitMEX will also ask a few questions.
Extra Information
Educational Resources
BitMEX has a blog, and you'll soon be able to learn more about cryptocurrencies through the BitMEX Academy — which is due to launch sometime in 2022.
Tools and Charting
BitMEX has several tools and charting features; we've already mentioned these earlier on the page.
Customer Support
BitMEX is active on Twitter and Instagram and also has a subreddit. Alternatively, you can fill out the contact form and let a team member get in touch.
How to Buy and Sell Cryptocurrency on BitMEX
How to Buy Crypto on BitMEX
Step 2: Verify your identity
Step 4: Enter your payment details
How to Sell Crypto on BitMEX
BitMEX doesn't let you sell cryptocurrencies on the platform; you'll need to use another platform to do this.
Is there an alternative to crypto brokers?
Yes, there are many more ways to trade cryptocurrencies such as using cryptocurrency robots. Check out some of our reviews for the best trading robots:
Is there an alternative to BitMEX?
1
Minimum Deposit
$200
Exclusive Promotion
Variety of Crypto CFDs and Crypto Indices
In trading crypto CFDs you do not own or have any rights to the underlying assets
Spread bets and CFDs are complex instruments and come with a high risk of losing money rapidly due to leverage. 75.8% of retail investor accounts lose money when trading spread bets and CFDs with this provider. You should consider whether you understand how spread bets and CFDs work, and whether you can afford to take the high risk of losing your money.
2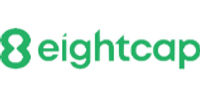 Minimum Deposit
$100
Exclusive Promotion
Trade Cryptocurrency Derivatives on MT4 and MT5
Expert customer service support
3
Minimum Deposit
$50
Exclusive Promotion
Trade and invest in over 25 cryptocurrencies
Extremely simple user interface
Over 68 million customers
Final Thoughts
BitMEX is one of the most comprehensive places to buy cryptocurrencies and trade different contracts. The number of tools available will no doubt appeal to seasoned traders, and its cross-device capabilities allow for on-the-go trading.
Despite these benefits, we can't look past BitMEX's lack of availability in the UK, US and Australia. Moreover, it's difficult to ignore the fact that you cannot sell cryptocurrencies using the platform — along with the lack of diversity in currencies on offer.
Author Bio

Amala Pillai
Amala is custom content and news editor based in London. She is a former financial journalist based in Singapore with 7 years of experience covering a range of business and financial topics. Now she focuses on crypto and macro-economics. She has also covered feature profiles, tech, business politics and ESG— she was the Environment Editor for the Solutions Newspaper, 2016 and worked in an editorial capacity at both News corp (Dow Jones) and JBN. She also has experience as a content creator, strategist and brand editor for various financial institutions and banks.