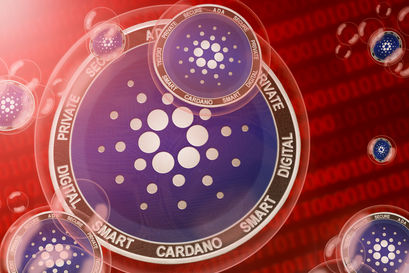 Cardano price prediction: Here's why ADA is severely overvalued

Crispus Nyaga
Last updated 24th Jun 2022
Cardano price has been in a strong bearish trend lately.
Investors have lost over $65 billion in the past few months.
We explain why Cardano is still severely overvalued.
Cardano price continues to languish close to its lowest level this year as sentiment in the market wanes. ADA price is trading at $0.8346, which is close to its YTD low of $0.7320. It has fallen by more than 73% from its highest level in 2021, bringing its market cap to over $26 billion. This means that its investors have lost over $65 billion.
Is Cardano overvalued?
While Cardano has already shed over $65 billion worth of value, there are some concerns about the coin's valuation. Besides, Cardano is still the 9th biggest cryptocurrency in the world.
To be fair, it is a bit hard to establish the real value of cryptocurrency. Unlike stocks, there are no metrics like price-to-earnings and it is also impossible to do a discounted cash flow (DCF) calculation.
One way to go about it is to look at its ecosystem growth. For starters, Cardano was established by Charles Hoskinson in 2015, making it about 7 year today.
However, unlike other newer cryptocurrencies, Cardano has little to show. For one, according to DeFi Llama, Cardano has a total value locked of just $201 million. It also has just 10 DeFi apps in existence.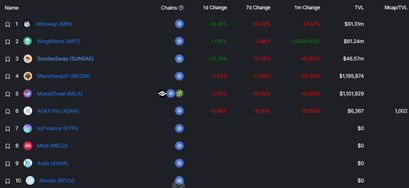 As a result, it has a market cap to TVL ratio of a whopping 132. In contrast, Ethereum has a ratio of 3 while Terra has 1.02. It is also worth noting that Shiba Inu's Shiba Swap has a total value locked (TVL) of over $75 million.
The main reason for this discrepancy is that Cardano implemented its smart contract features in September last year. While this is true, analysts can point to Cronos, which launched its mainnet in November last year and now has a TVL of over $3.6 billion.
A common argument is that Cardano has thousands of developers building in its ecosystem. The challenge for this argument is that we still don't know whether these projects will become successful.
Another case that Cardano bulls make is that DeFi Llama only considers the DeFi industry. Still, a quick look at the Cardano ecosystem below shows many projects in infrastructure, metaverse, and gaming.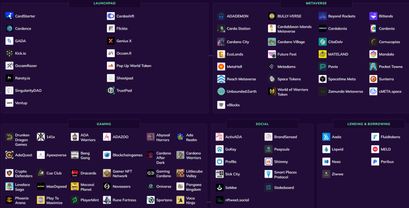 But looking at these products individually shows that they are mostly in development or have little activity. Therefore, a case can be made that Cardano is severely overvalued.
Cardano price prediction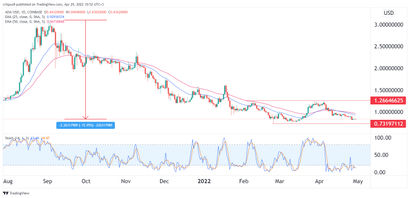 The daily chart shows that the ADA price has been in a strong downward trend in the past few months. After attempting to rebound, the coin found a strong resistance at $1.266. Now, it remains below the important support at $1 and the 25-day and 50-day moving averages. The stochastic oscillator has moved to the oversold level.
Therefore, the outlook of Cardano price is bearish, with the next key support being at $0.7320. A drop below this level will push it to the next support at $0.50.

Crispus Nyaga
Crispus is a financial analyst with over 9 years in the industry. He covers cryptocurrencies, forex, equities, and commodities for some of the leading brands. He is also a passionate trader who operates his family account. Crispus lives in Nairobi with his wife and son.