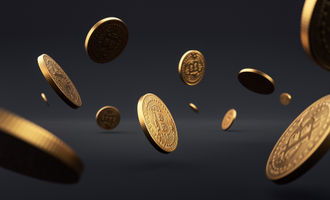 PayPal Enables Native Transfer of Cryptos

Murtuza Merchant
Last updated 30th Nov 2022
PayPal users can now transfer digital currencies to external wallets
Move comes two years after PayPal enabled users to buy and sell crypto on its platform
PayPal has announced that it has enabled its users to transfer cryptocurrencies between their wallets to other wallets and exchanges.
PayPal will initially support the transfer of Bitcoin (BTC), Ethereum (ETH), Bitcoin Cash (BCH), and Litecoin (LTC).
The financial technology company said the feature was consistently ranked by users as one of the most requested enhancements since PayPal began offering services of buying and selling cryptocurrencies on its platform in October 2020.
Feature currently available to select US users
The feature is currently available to select users in the United States and will be rolled out to all eligible US customers in the coming weeks.

Jose Fernandez da Ponte, Senior Vice President and General Manager, Blockchain, Crypto, and Digital Currencies at PayPal
Users who transfer their crypto into PayPal can extend the utility of their crypto by spending using the checkout option with the crypto products at millions of merchants.
Transferring crypto
The company stated that users would need to log in to their accounts and enter the crypto section of the application to start transferring transfer coins, after completing a one-time ID verification before the procedure.
Sending cryptocurrency outside of PayPal will have a Network Fee, depending on network congestion and other factors, and may fluctuate. Transfers between PayPal users will not incur such fees.
PayPal generates a new recipient address for each transaction into one's PayPal account for users' privacy. It will also not charge fees for incoming transfers.
PayPal has been granted a full Bitlicense by the New York Department of Financial Services (NYDFS).

Murtuza Merchant
Murtuza Merchant is a senior journalist, having been associated with various publications for over a decade. An avid follower of blockchain tech and cryptocurrencies, he is part of a crypto advisory firm that advises corporates – startups and established firms on media strategies.