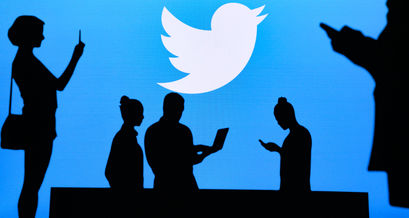 Twitter Board Recommends Musk's Takeover Bid
Twitter board recommends shareholders vote for Musk's takeover bid
The proposed takeover in favor of shareholders: Twitter board
Twitter's Board of Directors has unanimously recommended the shareholders of the company vote in favor of Tesla CEO Elon Musk's $44 billion takeover bid of the social media behemoth.
Merger agreement advisable: Board
According to a filing with the US Securities and Exchange Commission (SEC), Twitter's Board of Directors unanimously determined that the merger agreement was "advisable" and that the merger was fair and in the best interests of the company stockholders.
If the merger is completed, shareholders will be entitled to receive $54.20 in cash, without interest.
The stock is currently trading at $38.91. The deal would, therefore, mark a premium of around 40%
The board will host a virtual meeting, at an unspecified date, to vote on the merger which has a deadline of October 24.
Musk seeks integration of payments into Twitter
Addressing a question and answer session with Twitter employees last week, Musk, according to a leaked transcript published by VOX, had said that money is fundamentally digital at this point and that it would make sense to integrate payments into Twitter so that it is easy to send money back and forth.
Musk had also highlighted the issue of bots and verifying accounts, stating that paid verified accounts could enable users to differentiate between real and fake accounts.
"Quite a lot of crypto scams on Twitter" was touted by Musk as being of the key reasons to introduce such a feature.
Musk's attorneys, earlier this month, had shot off a letter to Twitter, claiming that not disclosing exactly how much of its user base were bots and spam accounts was a breach of the merger's terms.

Murtuza Merchant
Murtuza Merchant is a senior journalist, having been associated with various publications for over a decade. An avid follower of blockchain tech and cryptocurrencies, he is part of a crypto advisory firm that advises corporates – startups and established firms on media strategies.