What Can I Do on Bitfinex?
Bitfinex launched in 2012 and was founded by Raphael Nicolle, with Giancarlo Devasini also playing a key role in the platform's early development.
Bitfinex offers several tools to help cryptocurrency traders make well-educated decisions. These include:
Paper trading where you can try out new strategies in a simulation

Several order types so you can trade exactly how you prefer

Chart features to help you speculate better

The ability to set up price alerts
Like many of the other largest cryptocurrency platforms, Bitfinex has several associated benefits. However, it's also important to remember that not everything is sunshine and rainbows; you'll also encounter some drawbacks.
Bitfinex Overview
| | |
| --- | --- |
| 💼 Provider Type: | Exchange |
| 💸 Minimum Deposit: | $60 |
| 💰 Trading Fees: | 1% |
| 💰 Deposit Fees: | Varies |
| 💰 Withdrawal Fees: | None |
| 💰 Management Fees: | None |
| 🔀 Minimum trade order | $10 |
| ⌛ Withdrawal Timeframe: | Up to 12 hours |
| #️⃣ Number of Cryptocurrencies Supported: | 100 |
| #️⃣ Number of Crypto Pairs Supported: | 3 |
| 💱 Top supported Cryptocurrencies: | BTC, ETH, DOT, SOL, LUNA |
| 📊 Leverage: | 10x |
| 📱 Native Mobile App: | Yes |
| 🖥️ Free Demo Account: | Yes |
| 🎧 Customer Support: | Online Form |
| ✅ Verification required: | Yes |
| 📈 CFD Available | Yes |
| 📊 Software: | Website, mobile app |
| ⚽ Social Trading: | Yes |
| ✂️ Copy Trading: | Yes |
Pros and Cons of Using Bitfinex
Pros
Several trading options and order types
Available in several countries
Usable on both mobile and desktop
Well-known in the cryptocurrency arena
A broad range of cryptocurrencies are supported
Cons
Bitfinex has had security-related issues in the past
Limited payment options
A limited number of languages supported compared to other crypto platforms
Bitfinex Cryptocurrencies and Trading Options
What Cryptocurrencies Can You Trade on Bitfinex?
Bitfinex supports 100 cryptocurrencies and has multiple trading pairs. Below, you'll find the top five coins offered on the platform:
Ethereum: ETH/BTC, ETH/USDT, ETH/JPY, ETH/USD

Bitcoin: BTC/ETH, BTC/USDT, BTC/EUR, BTC/GBP

Polkadot: DOT/USD, DOT/USDT

Terra: LUNA/USDT, LUNA/BTC, LUNA/USD

Solana: SOL/USD, SOL/USDT
Different Trading Options Offered by Bitfinex
Depending on the cryptocurrency exchange or broker you use, you'll have access to a variety of trading options. For example, brokerages offer contracts for difference (CFDs) in several countries. Meanwhile, crypto exchanges can offer spot markets, options, futures, and more.
Bitfinex offers a good selection of trading options; below is a list and brief description of the most popular ones:
Futures: A futures contract involves you agreeing to sell assets at a specified future date for a fixed price. You have an obligation to complete the trade once you've made the agreement.

Margin trading: Margin trading involves buying an asset for a fraction of its actual market rate. You can increase your profits in some cases, but your losses will also be greater.

Staking: Staking involves holding your cryptocurrencies and is a good way to generate money if you don't plan to trade your coins anytime soon. You act as a validator and will receive rewards as the crypto blockchain gets new blocks.

Currency pairs: You can trade cryptocurrencies with other cryptos on Bitfinex, along with fiat currencies. This is a good way to ensure that you get the best value for the money when buying cryptos.

Derivatives: Trading derivatives means that you don't own the coins outright. Instead, you buy the underlying assets, with the goal of profiting depending on market movements.
Can I Trade With Leverage on Bitfinex?
Before we continue, it's worth keeping in mind that leveraged trading carries additional risks. If you don't know what you're doing, it's pretty easy to lose significant amounts of money. You should be particularly careful if you're a beginner and consider holding off until you're a little more experienced.
Many cryptocurrency trading platforms let you trade using leverage. The amount you can leverage will vary depending on where you go; for example, eToro offers up to 100x.
Bitfinex lets you trade with up to 10x leverage.
What Are the Spreads?
Bitfinex doesn't charge spreads. However, you will need to pay several other fees, which we'll go into in more detail in a moment.
Fees, Limits, and Payment Options on Bitfinex
What Are the Deposit and Withdrawal Fees, Limits, and Speeds?
Cryptocurrencies are still in their early days, and the number of payment methods you can use will vary greatly depending on your chosen platform.
You won't pay fees for depositing with cryptocurrencies, but you should beware that you'll have to cough up $150 if Bitfinex needs to recover your tokens because you didn't submit enough information.
If you deposit via bank wire, you'll have to pay 0.1% of the transaction's value, which is lower than in many other places online from a percentage perspective. However, it's worth noting that the minimum fee is $60 and that is pretty extortionate in the grand scheme of things.
Deposit Methods
Bitfinex doesn't have a huge number of deposit methods; you can add money to your account via either your bank card or wire transfer if you're using fiat currencies.
If you want to deposit via a payment card, you can use either VISA or MasterCard. As an alternative, you can add money to your account using Tether and other cryptocurrencies.
When you transfer money to your Bitfinex account, you may need to confirm your payment. Some countries will require that you verify your identity when paying by card, and some banks might ask you to do the same.
Bitfinex has a minimum deposit of $/£/€10,000, 1 million Japanese Yen, and 75,000 CHN. All of these are much higher than you'll find on some other cryptocurrency platforms.
Withdrawal Methods
When you withdraw fiat money from Bitfinex, the minimum amount must be $10. To withdraw fiat money from your Bitfinex account, you can send the cash to your bank account. These are again charged at a fixed rate of 0.01%, and the minimum cost to you is $60. If you want to withdraw via wire transfer using the express method, the fees will increase. You'll instead pay 1% of the transaction's value, with the minimum being $100.
How Much Are Bitfinex's Fees and Commissions?
We've already covered the deposit and withdrawal fees that you'll have to pay on Bitfinex. However, those aren't the only ones.
Cryptocurrency exchanges often apply fees for trading activity, and you may have to pay additional fees. These charges are commonplace in the industry and are almost impossible to escape.
Bitfinex charges a maker/taker fee whenever you sell or buy cryptocurrency. The percentage will vary depending on your 30-day volume.
In addition to the amount you trade within 30 days, your trading fees will also depend on how many coins within specific currencies you hold. You can find a full list of maker and taker fees charged by Bitfinex here.
Bitfinex also charges margin funding fees. When you're a funding provider, you'll pay 15% on all of your earnings. If you used a hidden offer to do this, you'll pay 18% instead.
You'll also pay derivative fees, which again will depend on whether you were a maker or taker. You can see a full breakdown of these here.
Bitfinex Trade Sizes and Limits
We've already mentioned the minimum deposit limits on Bitfinex, and there isn't an upper ceiling. In terms of trading sizes and limits, the platform doesn't specify what these are.
Bitfinex Trading Platform
On What Devices Can I Use Bitfinex?
Bitfinex is available on both computers and smartphones. The app is downloadable on iOS and Android and offers several features. These include live charts for different cryptocurrencies, along with the ability to buy and sell without issues.
The full list of devices you can use Bitfinex on is:
Computers/laptops

iOS and Android devices

Tablets
Bitfinex doesn't have a desktop app. You'll have to sign in to your account using a browser.
Can I Use Bitfinex in Any Country?
Bitfinex is available in several countries worldwide, but you can't use the service in all of them. This includes the US.
The most important countries you can use Bitfinex in include:
Australia

The UK

Canada

Germany
Remember that some countries' governments have banned cryptocurrencies. It's your responsibility to check and ensure that you can trade these in your jurisdiction.
Is Bifinex Available in My Language?
Bifinex's language capabilities are much smaller than the likes of Binance and Coinbase. Four of the main ones it supports are:
English

Turkish

Chinese

Russian
How Easy Is It to Use Bitfinex?
If you've decided you can stomach the fees, Bifinex is relatively easy to use. The mobile app performs well and has a wide selection of tools to use, and you'll almost certainly find your desired order type.
The website is also well laid-out and simple to navigate. Despite having a large number of features, everything is set in a minimalist fashion, allowing you to find what you're looking for without issues.
Key Features
Throughout this text, we've mentioned that Bitfinex has several features. So, it's about time we looked at the most important features more closely. Below are three of our favourites.
Price Charts
When trading cryptocurrencies, you'll want to keep an eye on their values, especially when the price changes all the time. Bitfinex offers real-time price charts that enable you to determine whether you should buy or sell.
Cryptocurrency Overviews
Before you purchase a cryptocurrency, it's worth gaining a better understanding of its recent performance. Bitfinex shows you the coin's current price, along with a simple chart to show how its value has changed in the last 24 hours.
Price Alerts
If you're out and about, you might miss a selling opportunity if you're not aware of them. Fortunately, Bitfinex lets you set up price alerts. With these, you'll be notified whenever there's a significant change and you can then decide if it's time to buy or sell.
Security and Regulation
Is Bitfinex Safe?
Bitfinex has been the scene of some high-profile security breaches, including one in 2016 when millions of dollars' worth of Bitcoin was stolen.
However, Bitfinex has done a good job trying to win back the trust of its customers. Below are some of the security tools you can use on the platform.
Some of Bitfinex's security tools include:
Two-factor authentication (2FA)

API key access restriction

Withdrawals protection
Am I and My Cryptocurrency Protected?
Bitfinex does not insure funds, so you use the service at your own risk.
Is Bitfinex Regulated?
Bitfinex isn't regulated in the US, and doesn't offer its services there. The platform also doesn't hold licenses in many financial markets around the world.
Do I Have to Verify My Account With Bitfinex?
Yes, you have to verify your account to comply with anti-money laundering legislation, and you must know your customer (KYC) requirements.
To verify your account with Bitfinex, you'll have to supply a copy of your photographic ID, such as your ID and driving license. You will also be required to take a selfie with whichever document you submit.
Bitfinex also asks you to send a document to prove your address, such as a utility bill.
Extra Information
Educational Resources
Bitfinex doesn't have as broad a range of educational resources as Binance or Coinbase. However, it still has a comprehensive support section to answer your most frequently asked questions.
You can also learn more about cryptocurrencies on the Bitfinex blog.
Tools and Charting
Bitfinex has several charting tools, as we've mentioned in earlier sections.
Customer Support
Bitfinex has a 24/7 support team. You can get in touch with them by mentioning your issue and filling out the form so they can help.
How to Buy and Sell Cryptocurrency on Bitfinex
How to Buy Crypto on Bitfinex
Step 2: Verify your identity
How to Sell Crypto on Bitfinex
Step 1: Sign in to your Bitfinex account.

Step 2: Select the option to sell your cryptocurrencies.

Step 3: Sell your cryptocurrencies; if you haven't already, link your bank account.

Step 4: Send the money to your bank account.
Is there an alternative to crypto brokers?
Yes, there are many more ways to trade cryptocurrencies such as using cryptocurrency robots. Check out some of our reviews for the best trading robots:
Is there an alternative to Bitfinex?
1
Minimum Deposit
$50
Exclusive Promotion
More than 3,000 assets, including currencies, stocks, cryptocurrencies, ETFs, indices and commodities
Buy crypto, or trade cryptocurrencies via CFDs
This ad promotes virtual cryptocurrency investing within the EU (by eToro Europe Ltd. and eToro UK Ltd.) & USA (by eToro USA LLC); which is highly volatile, unregulated in most EU countries, no EU protections & not supervised by the EU regulatory framework. Investments are subject to market risk, including the loss of principal.
2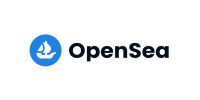 Minimum Deposit
$
Exclusive Promotion
The largest NFT marketplace
3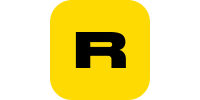 Minimum Deposit
$
Exclusive Promotion
Aggregated NFT marketplace
Final Thoughts
Bitfinex is one of the largest cryptocurrency exchanges, and you can use the service in several countries. It offers several currencies and a broad range of trading options and pairs.
Bitfinex also has several tools for advanced traders to use, while remaining easy for beginners to understand. However, we can't look past its lack of insurance for funds and its limited regulation.
If another incident like what happened in 2016 was to recur, you could potentially lose a lot of money. The fees are also something we think will annoy some traders, and as such, you should look at alternatives like Coinbase.

Khashayar Abbasi
Khashayar discovered Bitcoin back in 2014 and has since spent countless hours researching the different use cases of cryptocurrencies. He has a bachelor's degree in International Relations and has been a writer in the financial services industry for nearly half a decade. In his spare time, Khashayar enjoys photography, cycling, and ice skating.