bitFlyer launched in 2014 and was founded by Yuzo Kano. You can buy a handful of cryptocurrencies on the platform, including Bitcoin and Ethereum. Before we discuss bitFlyer in further depth, it's worth looking at the features you can use. Below are some of the most useful ones:
Live cryptocurrency price charts to help make informed buying decisions

Historical volatility charts to help investors predict future trends

Quick ID verification so you can get started faster

A wallet to store your coins in after purchasing them
Bitflyer Overview
| | |
| --- | --- |
| 💼 Provider Type: | Broker |
| 💸 Minimum Deposit: | $0 |
| 💰 Trading Fees: | Varied |
| 💰 Deposit Fees: | Depending on payment method |
| 💰 Withdrawal Fees: | Varied |
| 💰 Management Fees: | Varied |
| 🔀 Minimum trade order | Depending on the currency |
| ⌛ Withdrawal Timeframe: | 1 business day |
| #️⃣ Number of Cryptocurrencies Supported: | 7 |
| #️⃣ Number of Crypto Pairs Supported: | 21 |
| 💱 Top supported Cryptocurrencies: | BTC, BCH, ETC, ETH, LTC, LSK, MONA |
| 📊 Leverage: | 2x |
| 📱 Native Mobile App: | Yes |
| 🖥️ Free Demo Account: | No |
| 🎧 Customer Support: | Phone, contact form |
| ✅ Verification required: | KYC |
| 📈 CFD Available | No |
| 📊 Software: | Website, web app, mobile app |
| ⚽ Social Trading: | No |
| ✂️ Copy Trading: | No |
| 👮‍♂️ Regulators | Luxembourg: Payment Institution (PI) licence, Japan: Financial Services Agency, The US: Multiple state licences |
Pros and Cons of Using bitFlyer
Pros
Regulated by several financial bodies
Available on both desktop and mobile devices
Low minimum requirements
Around-the-clock support
Encryption to protect your account
Cons
Only seven cryptocurrencies, which is much lower than the likes of Coinbase and Binance
You can only trade crypto-to-fiat pairs
Limited language functionality
bitFlyer Cryptocurrencies and Trading Options
What cryptocurrencies can you trade on bitFlyer?
bitFlyer supports seven cryptocurrencies and crypto-fiat trading pairs. We've listed these below:
Bitcoin (BTC): BTC/USD, BTC/JPY, BTC/EUR

Bitcoin Cash (BCH): BCH/USD, BCH/JPY, BCH/EUR

Ethereum Classic (ETC): ETC/JPY, ETC/EUR, ETC/USD

Ethereum (ETH): ETH/USD, ETH/JPY, ETH/EUR

Litecoin (LTC): LTC/USD, LTC/JPY, LTC/EUR

Lisk (LSK): LSK/JPY, LSK/EUR, LSK/USD

Monacoin (MONA): MONA/USD, MONA/JPY, MONA/EUR
Different Trading Options Offered by bitFlyer
Depending on the platform you purchase your cryptocurrencies from, you'll have access to various trading options. For example, crypto exchanges can offer options, futures markets, and more. Meanwhile, brokers can offer contracts for difference (CFDs) and other trading methods.
bitFlyer offers some trading options for Bitcoin, though these are through its bitFlyer Lightning service. These include:
Options Trading: Options trading means that you agree to potentially buy assets or derivatives at a certain date. However, you do not have to fulfil the eventual purchase if you don't want to.

Futures Trading: Futures trading means that you commit to buying a derivative or asset at a specified date in the future. You have to fulfil your obligation.
Can I Trade With Leverage on bitFlyer?
Before we continue, it's important to remember that trading with leverage carries an extra risk compared to usual cryptocurrency trading. If you're a beginner, we recommend that you trade without leverage to start with. You can begin using the tool later when you feel comfortable. bitFlyer offers a maximum of 2x leveraged trading on Lightning FX. If you have a corporate account, the limits vary.
What Are the Spreads?
Some cryptocurrency exchanges charge spreads, and this will vary depending on the platform you choose. bitFlyer is one such service that does, and the spread for buying and selling is variable and ranges between 0.1% and 6%. Depending on where your costs stand, you might end up paying more than on other platforms. For example, Coinbase charges between 0.5% and 2%.
Fees, Limits, and Payment Options on bitFlyer
What Are the Deposit and Withdrawal Fees, Limits, and Speeds?
bitFlyer fees vary- in some cases, you'll pay more than on other platforms, and sometimes it'll cost less. Depositing money into your account via SEPA transfer is free, which differs from some of the other large crypto platforms.
PayPal EUR deposit fees are a little more expensive. Within the European Economic Area (EEA), you'll pay 4.9% of the transaction value, plus an extra €0.35. If you live outside the EEA, including in the UK and US, you'll pay 4.9% again, in addition to the €0.35 on top of that. As well as these, you'll need to part with an extra 1%. Depositing via virtual currencies is free, and you don't need to pay any account maintenance fees. Moreover, it's free to sign up for a bitFlyer account.
Withdrawing MONA doesn't cost anything. When you do so with the other cryptocurrencies offered, the prices will vary depending on what you choose. When you withdraw to a SEPA bank account, the fee is €0.30 for transactions below €250,000 in value. Above this amount, the costs rise to €10. If you withdraw via ACH and in USD, you'll pay $20.
In terms of limits, bitFlyer's are a little tighter than you'll find in some other places. USD weekly deposit and withdrawal limits are $5,000 each. Transfer speeds will differ depending on the payment method you use. You might need to wait a couple of days for the transaction to clear and appear in your account if you send money via bank transfer. PayPal transactions are often faster.
Deposit Methods
At the time of writing, many cryptocurrency exchanges don't offer a broad range of payment methods. Unfortunately, bitFlyer falls into this category. When using bitFlyer, you can pay for cryptocurrencies using either a bank transfer or via the Quick Deposit tool. You can also deposit via PayPal in other instances, but the list doesn't extend far beyond that. When depositing money into your account, you might need to verify your transaction further. This could include entering your bank's ID number or verifying via fingerprint and face ID.
Withdrawal Methods
When you're ready to withdraw money from your account, bitFlyer offers a couple of options. Regardless of whether you're in the US or Europe, you can move fiat money into your bank account. You can also withdraw various cryptocurrencies, but you'll need a wallet to send these to. Most mainstream banks only facilitate fiat currencies at the time of writing.
How Much Are bitFlyer's Fees and Commissions?
Cryptocurrency exchanges will often apply fees for trading activity, and you might need to pay additional fees depending on where you go. Often, these are unavoidable. bitFlyer charges a couple that are worth keeping in mind, and we'll break those down in this section.
When it comes to BTC/EUR trading fees, there is no trading fee for buying and selling. This is different from many crypto exchanges, which usually charge a maker/taker fee. However, you will need to different Lightning Spot fees depending on your 30-day volume:
Less than €1 million: 0.2%

€1m-€9.99m: 0.15%

€10m+: 0.1%
bitFlyer Trade Sizes and Limits
Many cryptocurrency exchanges will offer free and paid versions, with the paid editions allowing larger trading sizes and limits. bitFlyer falls into this camp. If you have a Trade Pro account, you can trade an unlimited amount. If you have a basic account, things are a little different. The minimum amount you can invest is €10, with the maximum being €10,000.
bitFlyer Trading Platform
What Devices Can I Use bitFlyer On?
bitFlyer supports multi-platform trading. We'll touch upon these below.
Desktop: When using bitFlyer on your computer, you can log into your account on its website. At the moment, there is no app for these devices.

Mobile: bitFlyer offers a mobile app for Android and iOS devices. The app offers several features, including a recurring buy tool.
Can I Use bitFlyer in Any Country?
bitFlyer has a significant global reach, though it's primarily used in Japan. Below are the main four countries you can use this platform in:
Remember that some countries and states have banned cryptocurrencies, so we recommend that you check the laws for your local jurisdiction.
Is bitFlyer Available in My Language?
bitFlyer's language options are pretty limited compared to the likes of Coinbase and Binance. Below are the languages you can use the service in:
English (both global and Japan versions)

Japanese (Japan version)

French (global version)
How Easy Is It to Use bitFlyer?
bitFlyer is relatively straightforward to use. Its interface is clean and offers a simple selection of tools without being overwhelming. Another benefit of bitFlyer is that you can use it on multiple devices. If you want to keep track of your investments or make another purchase while on the road, you shouldn't have any issues as long as you've got an internet connection.
Key Features
To help you decide if bitFlyer is the right platform for you to choose, it's worth looking at the key features. We've listed the best three below.
Recurring Buys
To save you time and energy, you can set up recurring buys if you plan on purchasing one cryptocurrency regularly.
Volatility Charts
bitFlyer's volatility charts show how much a coin has fluctuated over time. You can break these down into different periods, such as months and years.
Currency Conversion
Before you buy a cryptocurrency, you can see how much it'll cost in your local currency.
Security and Regulation
Is bitFlyer Safe?
bitFlyer offers various tools to keep you safe. It has encryption to keep your account safe, in addition to letting you enable two-factor authentication (2FA) on your account. bitFlyer also has a feature in which your account is locked if you enter the password incorrectly too many times. This is to stop brute force attacks from happening.
Is my cryptocurrency protected? Am I?
bitFlyer stores the coins it owns in a cold wallet.
Is bitFlyer Regulated?
bitFlyer has been audited by Ernst & Young and is regulated in multiple jurisdictions. These include:
Luxembourg: Payment Institution (PI) license

Japan: Financial Services Agency

The US: Multiple state licenses
Do I Have to Verify My Account With bitFlyer?
You need to verify your bitFlyer account for legislative compliance and know your customer (KYC) checks. You'll need to submit some form of photographic ID, along with proof that you live where you say you reside. In Japan, you can verify your account in person and only need one form of ID.
Extra Information
Educational Resources
bitFlyer has a couple of useful educational resources. In addition to its blog, you can also find an extensive glossary that explains several crypto-related terms.
Tools and Charting
bitFlyer's tools are basic. You can see real-time price charts for various cryptocurrencies, in addition to volatility charts. You can break these down based on days, months, weeks, and so on.
Customer Support
You can contact bitFlyer's customer support team by phone, but remember the number will differ depending on where you live. Alternatively, you can fill out a contact form.
How to Buy and Sell Cryptocurrency on bitFlyer
How to Buy Crypto on bitFlyer
Step 2: Verify your identity
How to Sell Crypto on bitFlyer
Step 1: Log into your account.

Step 2: Look for the "SELL" option.

Step 3: Enter the amount of crypto you'd like to sell.

Step 4: Confirm the transaction.
Is there an alternative to crypto brokers?
Yes, there are many more ways to trade cryptocurrencies such as using cryptocurrency robots. Check out some of our reviews for the best trading robots:
Is there an alternative to Bitflyer?
1
Minimum Deposit
$50
Exclusive Promotion
More than 3,000 assets, including currencies, stocks, cryptocurrencies, ETFs, indices and commodities
Buy crypto, or trade cryptocurrencies via CFDs
This ad promotes virtual cryptocurrency investing within the EU (by eToro Europe Ltd. and eToro UK Ltd.) & USA (by eToro USA LLC); which is highly volatile, unregulated in most EU countries, no EU protections & not supervised by the EU regulatory framework. Investments are subject to market risk, including the loss of principal.
2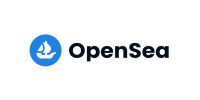 Minimum Deposit
$
Exclusive Promotion
The largest NFT marketplace
3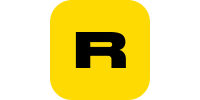 Minimum Deposit
$
Exclusive Promotion
Aggregated NFT marketplace
Final Thoughts
bitFlyer is hugely popular in Japan, but it's also a useful option if you live elsewhere on the planet. Compared to many major crypto exchanges, the platform is regulated in several jurisdictions.
Although the lack of payment options is a little annoying, bitFlyer's low fees and user-friendly interface make it an excellent choice for beginners. If you want to use more complex tools, it's worth looking at Binance or Coinbase.

Khashayar Abbasi
Khashayar discovered Bitcoin back in 2014 and has since spent countless hours researching the different use cases of cryptocurrencies. He has a bachelor's degree in International Relations and has been a writer in the financial services industry for nearly half a decade. In his spare time, Khashayar enjoys photography, cycling, and ice skating.