Bittylicious launched in the UK in 2013. Primarily, this platform is known as a Bitcoin trader. However, it also has a few altcoins paired with GBP.
It offers a simple platform without many of the usual features an exchange may have — but this is the point. Its simplicity, speed and convenience are its most significant features.
Some other features it has are:
Good range of payment methods

Live customer support chat

Availability of some less popular cryptocurrencies
Bittylicious Overview
| | |
| --- | --- |
| 💼 Provider Type: | Exchange |
| 💸 Minimum Deposit: | $0 |
| 💰 Trading Fees: | 2-6.8% |
| 💰 Deposit Fees: | None |
| 💰 Withdrawal Fees: | Varied |
| 💰 Management Fees: | Varied |
| 🔀 Minimum trade order | Varied |
| ⌛ Withdrawal Timeframe: | Up to 5 business days |
| #️⃣ Number of Cryptocurrencies Supported: | 8 |
| #️⃣ Number of Crypto Pairs Supported: | 8 |
| 💱 Top supported Cryptocurrencies: | BTC, ETH, DOGE, LTC, DASH |
| 📊 Leverage: | None |
| 📱 Native Mobile App: | No |
| 🖥️ Free Demo Account: | Yes |
| 🎧 Customer Support: | Email, Live chat, Phone, Open a Ticket, & FAQ Support |
| ✅ Verification required: | KYC, AML |
| 📈 CFD Available | No |
| 📊 Software: | Website |
| ⚽ Social Trading: | No |
| ✂️ Copy Trading: | No |
| 👮‍♂️ Regulators | None |
Pros and Cons of Using Bittylicious
Pros
An easy-to-use platform to make trades as straightforward as they can be
Live chat, email and telephone customer support
Credit/debit cards are available in some countries
Transactions are fast and convenient
Cons
There are limited trading tools, only providing simple selling and buying crypto assets
Relatively high fees when compared with its industry competitors
Substantial price differences in costs, depending on which payment method you use
Bittylicious Cryptocurrencies and Trading Options
What cryptocurrencies can you trade on Bittylicious?
Bittylicious offers eight different cryptocurrencies; these include a good mix between popular and fringe coins. All coins are only offered in pairs with GBP.
The top five coins on the exchange are:
Different Trading Options Offered by Bittylicious
There is not a wide range of trading options available on Bittylicious. You can buy and sell cryptocurrency, and that's it. Additionally, you can only trade with the offered rates of other exchanges. You can't even store funds on the platform; instead, you use a third-party wallet.
Can I Trade With Leverage on Bittylicious?
There are no leverage trading options available on Bittylicious. You can only buy and sell with the GBP you directly deposit to the platform.
*Disclaimer: Leveraged trading carries additional risks. Always consider whether you need it for your investment objectives, financial needs, and so on.
What Are the Spreads?
Spreads are the primary way that Bittylicious makes money. Spread costs are the small amount of money between a price to buy and a price to sell, or the "bid" and "ask" prices. Brokers earn their cut through this fee, which can reach up to £30.
Spreads can be anywhere from 2-6.8% for mark-up/mark-down.
However, the nature of this platform means these gaps can be quite costly and difficult to calculate. Bittylicious claims to keep driving this rate down by constantly increasing the available brokers to users. We advise that you go and check the specific spreads for your purchases and deposit method when you make them.
Fees, Limits, and Payment Options on Bittylicious
What Are the Deposit and Withdrawal Fees, Limits, and Speeds?
Bittylicious offers a good range of payment options, but its fees are generally higher when compared to industry competitors.
Bittylicious also charges sellers a low unspecified fee for having access to the platform, whereas buyers don't pay any fees whatsoever.
Deposit Methods
Bittylicious accepts the following deposit methods:
UK bank transfer

Single euro payments area (SEPA) bank transfer

Credit and debit card – this is by far the more expensive method, with fees of over 4%.
You need to ensure that your bank supports faster payments and correctly sends the account name and reference number to fulfil the relevant KYC and AML regulations. A few UK banks have been recently removed from the platform, so you may need to check your one is supported.
The maximum deposit is 2.6 Bitcoin. Speed depends on which bank you use.
Withdrawal Methods
Bittylicious only withdraws cryptocurrencies to third-party wallets. Speeds will depend on the chosen wallet.
How Much Are Bittylicious's Fees and Commissions?
The mark-up/mark-down of Bittylicious is anywhere from 2-6.8%, which is very high compared to its market competitors. The actual fees you pay are found here by getting higher prices when buying and lower costs when selling compared to real market value.
Additionally, you will need to pay a network fee to the wallet to withdraw your crypto.
Also, you will be charged different rates depending on which deposit method you use. Depending on this, exchange rates can fluctuate by as much as 50%; be sure to check you're using the cheapest possible method.
Bittylicious Trade Sizes and Limits
There is a maximum trade size of 2.6 Bitcoin.
Trade sizes and limits depend upon which asset you are trading and with which deposit method you do this.
The most important limit is for your KYC verification. Until you verify your account, you can only trade up to £900 worth of crypto assets.
Bittylicious Trading Platform
What Devices Can I Use Bittylicious On?
Bittylicious is only available on its web page.
There is no desktop application or mobile app. Mostly this is due again to the nature of the platform – there is no trading platform at all.
You can access the platform on your mobile through a browser, but many describe it as confusing and cluttered.
Can I Use Bittylicious in Any Country?
Bittylicious is now available in various countries, but you will still have to deposit in GBP/EUR/USD.
Here's a list of the four most notable countries that have access to the platform:
The UK

The US

Germany

France
You can't trade from some countries, including Iran, Iraq, Sudan and North Korea.
Is Bittylicious Available in My Language?
Bittylicious is available in English.
How Easy Is It to Use Bittylicious?
Bittylicious has a relatively limited use-case, but it is simple and fairly easy to use. Considering that the transaction made by this platform is to trade with individual brokers, this process is streamlined and efficient.
The website is basic and self-explanatory; there are no different pages with trading views and options. Instead, the homepage is the page you do all of your business on. To access this on mobile is more complicated. The platform is designed for web use, so it can become cluttered and complex on your smartphone.
To buy and sell Bitcoin, Bittylicious is easy-to-use and offers fast reliable transactions. You can deposit funds and receive Bitcoin into your third party wallet in a matter of hours.
Key Features
Bittylicious features are limited and streamlined. Here are a few they offer:
Fast and Convenient Startup
Creating an account usually will take around an hour and requires a smaller amount of account verification for first-time users.
Debit/Credit Card Deposits
These payment methods are offered to most users, with some exceptions depending on which country you are in.
Live Customer Support Chat
As well as email and phone support, there is a live chat option.
Security and Regulation
Is Bittylicious Safe?
The security of this platform is one of its weaker areas. While it hasn't ever experienced a hack, which is rare in the industry, funds are stored online, and the service is unregulated. Additionally, two-factor authentication is available — but not enforced. Customers are identified when using fiat, which contributes to good security, and there is SSL encryption.
Am I and My Cryptocurrency Protected?
Bittylicious does not offer any type of insurance.
Is Bittylicious Regulated?
No.
Do I Have to Verify My Account With Bittylicious?
Yes. You need to fulfil the relevant KYC and AML regulations. You will need:
Relevant ID/Passport

Proof-of-address

Bank statement

Phone number
Extra Information
Educational Resources
There are no educational resources available.
Tools and Charting
There are no tools available to users.
Customer Support
Live chat

Phone support (UK based)

Email support
How to Buy and Sell Cryptocurrency on Bittylicious
How to Buy Crypto on Bittylicious
Step 1: Sign Up to Bittylicious
Step 2: Verify Your Identity
Step 3: Fill in the Order Details
Step 4: Make a Deposit & Start Trading
How to Sell Crypto on Bittylicious
Step 1: To sell your cryptocurrency, go to the homepage and select which cryptocurrency you would like to trade and the amount you wish to sell.

Step 2: Link your relevant wallet with the funds, consult the Bittylicious exchange rate and then complete your order. Wait for your funds to be transferred when the sale is confirmed.
Is there an alternative to crypto brokers?
Yes, there are many more ways to trade cryptocurrencies such as using cryptocurrency robots. Check out some of our reviews for the best trading robots:
Is there an alternative to Bittylicious?
1
Minimum Deposit
$50
Exclusive Promotion
More than 3,000 assets, including currencies, stocks, cryptocurrencies, ETFs, indices and commodities
Buy crypto, or trade cryptocurrencies via CFDs
This ad promotes virtual cryptocurrency investing within the EU (by eToro Europe Ltd. and eToro UK Ltd.) & USA (by eToro USA LLC); which is highly volatile, unregulated in most EU countries, no EU protections & not supervised by the EU regulatory framework. Investments are subject to market risk, including the loss of principal.
2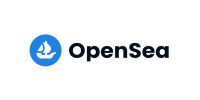 Minimum Deposit
$
Exclusive Promotion
The largest NFT marketplace
3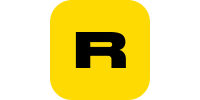 Minimum Deposit
$
Exclusive Promotion
Aggregated NFT marketplace
Final Thoughts
Bittylicious is a simple and effective way of trading Bitcoin. It's straightforward to buy cryptocurrencies and transfer these to a third-party wallet. The only problem is the fees. They are high, complicated to calculate and often more expensive than advertised.
This platform is best for those in the UK as you will incur smaller fees for depositing in GBP, but it is accessible for international users and those who use EUR and USD.
With no leverage options and no trading tools, Bittylicious is quite limited. But it offers a unique opportunity to trade directly with registered brokers on an exchange that has been around for many years.

Khashayar Abbasi
Khashayar discovered Bitcoin back in 2014 and has since spent countless hours researching the different use cases of cryptocurrencies. He has a bachelor's degree in International Relations and has been a writer in the financial services industry for nearly half a decade. In his spare time, Khashayar enjoys photography, cycling, and ice skating.