CEX.io is a renowned crypto ecosystem with different products and services that allow you to buy, sell crypto, and much more. It offers two services, a crypto brokerage unit and an exchange. The platform made its market entry in 2013 as a Bitcoin exchange and cloud mining service. However, the cloud mining operations later ceased, and the company now solely operates as a crypto exchange and brokerage platform. It currently has a client base of over 4 million.
Some of the main features of CEX.io are:
High liquidity

Margin trading

Crypto backed loans

A crypto staking feature

Supports over 80 cryptocurrencies, including Bitcoin

Institutional grade ecosystem for big businesses

CEX.io wallet for buying, selling, and portfolio management

24/7 customer support
| | |
| --- | --- |
| 💼 Provider Type: | Crypto broker and exchange platform |
| 💸 Minimum Deposit: | $20 |
| 💰 Trading Fees: | Varied |
| 💰 Deposit Fees: | Varied |
| 💰 Withdrawal Fees: | Varied |
| 💰 Management Fees: | Varied |
| 🔀 Minimum trade order | None |
| ⌛ Withdrawal Timeframe: | 24 Hours |
| #️⃣ Number of Cryptocurrencies Supported: | 100+ |
| #️⃣ Number of Crypto Pairs Supported: | 100+ |
| 💱 Top supported Cryptocurrencies: | BTC, ETH, LTC, SOL, USTD |
| 📊 Leverage: | Up to 100X |
| 📱 Native Mobile App: | Yes |
| 🖥️ Free Demo Account: | No |
| 🎧 Customer Support: | Email, Phone |
| ✅ Verification required: | KYC, AML |
| 📈 CFD Available | Yes |
| 📊 Software: | Website, web app, mobile app |
| ⚽ Social Trading: | No |
| ✂️ Copy Trading: | No |
| 👮‍♂️ Regulators | Financial Conduct Authority (FCA) |
Pros and Cons of Using CEX.io
Pros
Intuitive and straightforward interface catering to all user levels
Earn passive income with the crypto staking feature
Ability to get crypto-backed loans
Margin trading to help investors trade with leverage
Over 200 trading pairs available for buyers
Cons
Lengthy verification process
Few cryptocurrencies are available for trading compared to other exchanges like Binance
Limits on deposits for accounts with basic verification
CEX.io Cryptocurrencies and Trading Options
What cryptocurrencies can you trade on CEX.io?
There are more than 100 cryptos on CEX.io. Some of the top cryptos you can trade are:
The platform also offers multiple trading pairs involving fiat currencies. Below are the top pairs:
Bitcoin (BTC) – BTC/USD, BTC/GBP, BTC/EUR, BTC/USDT

Ethereum (ETH) – ETH/USD, ETH/BTC, ETH/GBP

XRP – XRP/USD, XRP/USDT

Cardano (ADA) – ADA/USD, ADA/USDT, ADA/EUR

Polygon (MATIC) – MATIC/USD, MATIC/USDT, MATIC/EUR
Different Trading Options Offered by CEX.io
The two services, broker and exchange, offer various trading instruments. Users can trade derivatives such as Margin trading using Contract for Differences (CFDs) using the broker trading platform. There is the instant purchase of crypto, staking, and spot trading on the exchange.
CFDs trading on CEX.io broker allows traders to speculate on crypto price movement without buying, selling, or owning cryptos. Traders can both long and short cryptocurrencies by trading CFDs.
There are several benefits to trading CFDs on the CEX.io broker:
Multi-account trading terminal

Advanced exposure management tools

Multi-currency trading accounts

Technical analysis instruments

Multiple leverage sizes

A variety of order types and protection
Investors enjoy CFDs trading for the following trading pairs:
BTC/USD

BTC/EUR

ETH/USD

ETH/BTC

BCH/USD
Instant crypto purchases enable traders to buy crypto easily with Visa and Mastercard. There is a 5% cashback for using this service. Some of the top cryptos you can buy with this method include:
Spot trading simply involves buying and selling crypto on the spot market with immediate settlement. It enables traders to exchange one asset, e.g., fiat, for crypto. The spot market is active 24/7, and traders can trade crypto anytime.
Can I Trade With Leverage on CEX.io?
Trading with leverage is possible on CEX.io. The leverage allows traders to buy more than their funds allow. The maximum leverage is 100X.
There's an average of 1500 investors who trade with leverage on the platform. You'll not need to open an extra account to trade.
There are several variants of leverage that investors can select. For instance, a leverage ratio can be 1:2 with the user funding half of the position. When the ratio is set to 1:3, the user covers a third of the position.
To trade with leverages, a user must have collateral in place. You'll specify the currency to be taken from your account, for instance, BTC or USD.
Please note that trading with leverage is a risky trading strategy. The crypto market is volatile, and prices move quickly; that may lead to a complete wipeout of your funds. Therefore, beginners should understand the risks, mechanics, and regulations before engaging in this type of trading.
What Are the Spreads?
CEX.io uses a floating(variable) spread for trading. The platform derives pricing from different liquidity providers, including orders from users. The spreads, therefore, widen or tighten depending on the market activity, trading pair, and liquidity.
Fees, Limits, and Payment Options on CEX.io
What Are the Deposit and Withdrawal Fees, Limits, and Speeds?
CEX.io offers a healthy selection of funding options. Due to its global footprint, the exchange has integrated with many payment solutions to cater to various clients in different jurisdictions.
The platform levies several types of fees, including trading fees(Maker-Taker), deposit, withdrawal, and margin trading fees. This is similar to fees found on other platforms like Binance and Coinbase.
Deposit Methods
Here is how you can deposit on CEX.io:
Credit and debit cards(Visa and Mastercard) – Available only for USD deposits

SWIFT

ACH

SEPA

Domestic wire transfer

Faster Payments UK

Skrill

Epay

Advcash

Cryptocurrencies
Fees will depend on the method of deposit. See below the costs, the maximum and minimum deposits allowed:
| Payment Method | Fees | Min/max deposit (USD) |
| --- | --- | --- |
| Visa | 2.99% | $20 – Unlimited |
| Mastercard | 2.99% | $20 – Unlimited |
| SWIFT | No fee | $300 – Unlimited |
| ACH | Not Available | $20-$100,000 |
| SEPA | No fee | €20 – Unlimited |
| Domestic wire transfer | 0% | Not available |
| Skrill | 3.99% | $35 – $10,000 |
| Faster Payments | No fee | £20 – £250,000 |
| Epay | 0% | $20 – $10,000 |
| Advcash | 0% | $20 – $49,999 |
There are also minimum deposits for cryptos. For instance, the minimum Bitcoin deposit is 0.0001BTC.
Deposit payment processing time for card transactions is instant. Crypto deposits can take between 1-24 hours. On the other hand, domestic bank transfers (ACH, SEPA, and Faster Payments) take one business day. SWIFT takes 2-5 business days, while e-wallets can take up to 24 hours.
Various identification levels influence the amount you can deposit. For instance, the basic level will ensure you can deposit less than $3000.
Withdrawal Methods
These are similar to the deposit method. See the list below:
Credit and debit cards(Visa and Mastercard) – Available only for USD deposits

SWIFT

ACH

SEPA

Domestic wire transfer

Faster Payments UK

Skrill

Epay

Advcash

Cryptocurrencies
See the withdrawal fees below.
| Payment Method | Fees | Min/max Withdrawal (USD) |
| --- | --- | --- |
| Visa | Service charge up to 3% + $1.2 Commission up to $3.80 | $20 – $50,000 |
| Mastercard | Service charge up to 1.8% + $1.2 Commission up to 1.2% + $3.80 | $20 – $2500 |
| SWIFT | 0.3% + $25 | $300 – Unlimited |
| ACH | 0% | $20-$100,000 |
| SEPA | No fee | €20 – Unlimited |
| Domestic wire transfer | Not available | Not available |
| Skrill | 1% | $35 – $10,000 |
| Faster Payments | No fee | £20 – £250,000 |
| Epay | 1% | $20 – $10,000 |
| Advcash | 0% | $20 – $49,999 |
There are minimums and floating fees for withdrawing cryptos. Here are a few examples.
The minimum daily withdrawal limit is $5000 for US residents. Clients will need to complete basic account verification to withdraw from the exchange.
Withdrawal speeds are different depending on the method utilized. Cryptos take about one hour, while cards may take a maximum of 2 hours. Bank transfers and e-wallets(Skrill. QIWI) are completed within 24 hours.
How Much Are CEX.io's Fees and Commissions?
There are Maker/Taker fees which depend on a 30-day trade volume for all pairs. Commissions are levied on debit and credit cards. Let's look at an example involving BTC.
| Trade Volume 30d | BTC Taker Maker |
| --- | --- |
| ≤ 50.25% | 0.16% |
| ≤ 300.23% | 0.15% |
| ≤ 500.21% | 0.13% |
| ≤ 1000.20% | 0.12% |
| ≤ 2000.18% | 0.10% |
| ≤ 10000.15% | 0.08% |
| ≤ 30000.13% | 0.04% |
| ≤ 60000.11% | 0.00% |
| > 60000.10% | 0.00% |
Trading fees are normal, and major exchanges use the maker-taker model. CEX.io uses trading fees and avoids charging commissions on trades.
CEX.io Trade Sizes and Limits
The platform does not define any trade sizes. However, there are well-defined trading limits depending on the user verification level. Here is what you get with different levels.
| Verification level | Daily Deposit | Daily Withdrawal |
| --- | --- | --- |
| Basic identity | $3000 | $10,000 |
| Address verified | $10,000 | $10,000 |
| Enhanced | Unlimited | Unlimited |
| Corporate | Unlimited | Unlimited |
New clients have a maximum daily limit of $1,000 and a monthly limit of $3,000.
CEX.io Trading Platform
What Devices Can I Use CEX.io On?
You can use different devices to access CEX.io. See the list below:
The mobile app has some interesting functionalities that ensure clients can trade on the go. Some features include price alerts, order management, money management, security, and 24/7 customer support.
Can I Use CEX.io in Any Country?
There is different support for the two main services on CEX.io.
The brokerage unit is available in 175 countries, including Mexico, the Philippines, UAE, and South Africa. However, this service is missing from major countries like the USA, the UK, and France.
On the other hand, the exchange is supported globally and in major economies such as the USA, UK, and Germany.
We strongly advise customers to check laws in their jurisdiction because several countries like China have banned cryptos and exchanges.
Is CEX.io Available in My Language?
The platform only offers different languages on the mobile app. Apart from English, Spanish and Russian are also options.
How Easy Is It to Use CEX.io?
The user interface is clean and intuitive. It is quite easy to perform basic operations such as depositing, withdrawing funds, buying, and selling.
The mobile apps are also easy to use and offer most features found on the web platform. A simple interface allows complete crypto novices to buy and sell cryptos and advanced options for expert traders.
There are helpful articles that offer guidance across different areas of the platform. Users can find these articles, follow them to complete different processes on the platform.
Key Features
With many key features on the brokerage unit and exchange, we discuss the main ones that endear CEX.io to crypto investors.
Crypto backed Loans
You can instantly borrow EUR or USD against your crypto assets. The asset has to be in your account wallet. The loans range from $500 to $500,00, and the repayment period starts from one week to one year. The bigger the loan, the better the interest rates.
Margin trading
Traders can borrow funds from CEX.io to purchase crypto. It involves speculating on the price movement of crypto without buying, selling, or owning it.
The platform offers several features for proper margin trading, including stop-loss, automatic borrowing and return of funds, auto position closure, and advanced risk mechanisms.
Earn
There are more than 25,000 clients currently using this feature. A total of $42.2 million has been staked, with $465,000 paid out as interest.
Users can transfer their crypto to a savings account to earn rewards with low risk and a profitability factor of between 1%-20%. It is also possible to earn rewards by holding stackable coins.
Security and Regulation
Is CEX.io Safe?
There are several features the platform uses to safeguard user data, funds, and crypto-assets. The exchange has never been hacked, and clients continue to enjoy high-security standards.
After basic verification, users can activate 2FA to secure their accounts further. This platform's other security standards are data encryption, SSL certificate, and cold storage for crypto.
The exchange has a PCI DSS certificate that attests to the security of card data. The company also complies with KYC/AML guidelines imposed in various jurisdictions to prevent money laundering and terrorism financing.
Am I and My Cryptocurrency Protected?
Your digital assets are secured in hot and cold wallets, with only a small percentage of assets held in hot wallets. US residents' funds denominated in USD are covered by the FDIC up to $250,000.
The exchange has set up reserve funds that would be used to compensate its clients in case of security breaches.
Is CEX.io Regulated?
CEX.io has received several regulatory approvals across some of the jurisdictions it operates in. Here are some of the areas the company is licensed:
FinCEN has licensed the platform in the USA as a Money services business.

The company has also received a DLT licence in Gibraltar

MLT license in 33 US states

Temporary license by the Financial Conduct Authority (FCA) in the UK.
Do I Have to Verify My Account With CEX.io?
Users have to verify their accounts in compliance with KYC and anti-money laundering legislation instituted in different jurisdictions globally. Unverified users are also limited in how much they can spend on the exchange.
See below the documents and details you'll need for verification:
A government-issued ID (Passport, driver's license)

A selfie with the ID document

Legal name, nationality, place of birth, and date of birth

Identity document details
Extra Information
Educational Resources
The CEX.io website has a help centre consisting of articles that help users navigate different processes on the platform. The FAQs cover different topics to help beginners start out on their investment journey.
Tools and Charting
Tools and charts are available on apps and the web version. The exchange uses a candlestick chart to indicate crypto price movements. Market depth data is also shown to give an in-depth analysis of prices and quantities of individual crypto.
Customer Support
CEX.io offers 24/7 customer support via email complaints@cex.io and phone +44 20 3966 1272.
Customer reviews are a mixed bag. However, what stands out is that their support team tries to respond to queries within 48 hours.
How to Buy and Sell Cryptocurrency on CEX.io
How to Buy Crypto on CEX.io
Setting up an account on CEX.io is really easy. Here are the step by step guidelines:
Step 2: Verify Your Identity
Step 3: Browse "Buy/Sell" Page
How to Sell Crypto on CEX.io
If you have crypto on the exchange, you can sell it and top up the fiat on your card. Here is a step by step guide:
Step 1: Log in to CEX.io, find the buy/sell page, and switch to sell

Step 2: Select the crypto you wish to sell and fiat currency you want

Step 3: Select a preset pack or enter the amount to sell

Step 4: Choose where you want to send the money after the sale
Is there an alternative to crypto brokers?
Yes, there are many more ways to trade cryptocurrencies such as using cryptocurrency robots. Check out some of our reviews for the best trading robots:
Is there an alternative to CEX.io?
1
Minimum Deposit
$50
Exclusive Promotion
More than 3,000 assets, including currencies, stocks, cryptocurrencies, ETFs, indices and commodities
Buy crypto, or trade cryptocurrencies via CFDs
This ad promotes virtual cryptocurrency investing within the EU (by eToro Europe Ltd. and eToro UK Ltd.) & USA (by eToro USA LLC); which is highly volatile, unregulated in most EU countries, no EU protections & not supervised by the EU regulatory framework. Investments are subject to market risk, including the loss of principal.
2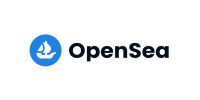 Minimum Deposit
$
Exclusive Promotion
The largest NFT marketplace
3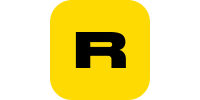 Minimum Deposit
$
Exclusive Promotion
Aggregated NFT marketplace
Final Thoughts
CEX.io is a solid and versatile crypto platform offering diverse services ranging from buying crypto to margin trading. Apart from the exchange, the platform also offers crypto brokerage services making it a good option for both beginners and pro traders.
The platform has instituted high security standards, going as far as reserving some of its funds to be used for compensation in case of security breaches. The company has acquired PCI DSS certification due to its high level of security in the management of card data. The company is trustworthy with a proven track record.
In a nutshell, CEX is a good option for those looking to venture into crypto investment. The interface is easy to use, and the prices are not too prohibitive.

Khashayar Abbasi
Khashayar discovered Bitcoin back in 2014 and has since spent countless hours researching the different use cases of cryptocurrencies. He has a bachelor's degree in International Relations and has been a writer in the financial services industry for nearly half a decade. In his spare time, Khashayar enjoys photography, cycling, and ice skating.