What Can I Do on eo.Trade?
eo.Trade started as an unsuccessful ICO. Thus, the company changed their business model to focus on larger market cap coins. The platform lets users purchase and sell cryptocurrency at competitive rates and offers features on their website such as:
Chart indicators that help clients make informed trading decisions

Limit and market purchasing options

24/7 customer support powered by Zendesk

Funds wallet offering clear information to manage your cryptocurrency
| | |
| --- | --- |
| 💼 Provider Type: | Exchange |
| 💸 Minimum Deposit: | $10 |
| 💰 Trading Fees: | Varied |
| 💰 Deposit Fees: | $0 |
| 💰 Withdrawal Fees: | Varied |
| 💰 Management Fees: | $50/month for dormant accounts |
| 🔀 Minimum trade order | $1 |
| ⌛ Withdrawal Timeframe: | 2 business days |
| #️⃣ Number of Cryptocurrencies Supported: | 40+ |
| #️⃣ Number of Crypto Pairs Supported: | 20+ |
| 💱 Top supported Cryptocurrencies: | BTC, ETH, EO, XRP, USDT |
| 📊 Leverage: | None |
| 📱 Native Mobile App: | Yes |
| 🖥️ Free Demo Account: | Yes |
| 🎧 Customer Support: | Live chat, email, phone |
| ✅ Verification required: | Yes |
| 📈 CFD Available | No |
| 📊 Software: | Website, web app, mobile app |
| ⚽ Social Trading: | No |
| ✂️ Copy Trading: | No |
| 👮‍♂️ Regulators | Estonian Financial Intelligence Unit |
Pros and Cons of Using eo.Trade
eo.Trade Cryptocurrencies and Trading Options
What cryptocurrencies can you trade on eo.Trade?
The platform lets you trade over a dozen cryptocurrency pairs. Here are the top trading pairs provided by the eo.Trade.
Bitcoin (BTC): BTC/USDT, BTC/LTC, BTC/XRP, BTC/ETH.

Ethereum (ETH): ETH/USDT, ETH/BTC, ETH/XRP, ETH/LTC.

EO Coin (EO): EO/LTC, EO/XRP, EO/BTC, EO/NEO, EO/ETC.

Tether (USDT): USDT/ETH, USDT/EO, USDT/BTC, USDT/XMR.

Ripple (XRP): XRP/BTC, XRP/ETH, XRP/EO, XRP/USDT, XRP/XMR.
Different Trading Options Offered by eo.Trade
Depending on where you purchase cryptocurrencies, the platform can offer a selection of trading options. For example, spot markets, options, leverage and more.
However, eo.Trade is limited with the trading options it provides. There are two available methods:
Limit: A limit order is a type of trade that lets users buy cryptocurrency at a specified price or lower. It's a great method of purchasing crypto at the price you're comfortable with since the market is very volatile.

Market: A market order is an instant buy or sell of a cryptocurrency at the best available price at that moment. However, this trade is unfavorable in most cases as you'll usually spend more money and receive less coins. Therefore, market orders should only be placed if you want to buy or sell the coins quickly.
Can I Trade With Leverage on eo.Trade?
Unfortunately, eo.Trade does not provide leverage trading.
What Are the Spreads?
eo.Trade does not have spreads on its platform.
Fees, Limits, and Payment Options on eo.Trade
What Are the Deposit and Withdrawal Fees, Limits, and Speeds?
Most cryptocurrency exchanges charge fees when purchasing or selling coins, and eo.Trade is no different. The platform has a taker and maker fee of 0.2% on all trades. The fees can be reduced by 50% if you use the EO coin.
Account opening and maintenance are free of charge. However, after 6 months of inactivity, the account will be dormant. This results in a fee of 50 in your local currency on the last day of each month.
Furthermore, eo.Trade has big fees when you want to withdraw cryptocurrency. Let's take a look at what they charge below. Also, note that withdrawals are charged in that specific cryptocurrency.
Deposit Methods
eo.Trade offers two methods of depositing – bank card transfers and cryptocurrency. The funds section of the platform will have a "Buy Crypto" option on the left side, which will direct you to eo.Finance. Here you can purchase cryptocurrency with your bank card, and the funds will reach your eo.Trade account afterwards.
However, premium fees are attached when purchasing crypto directly with your bank account. Therefore, the best method is to deposit funds into eo.Trade from another crypto wallet like MetaMask or Algorand Wallet. Also, this option has less fees depending on the coin. We recommend converting your crypto to TRX before sending it because it has the best transfer times and speeds.
Withdrawal Methods
When you're ready to withdraw cryptocurrency from eo.Trade, you can do so by heading to the Funds page. There you will see the cryptocurrencies you have in your balance that are available to withdraw. Select "Withdraw" which takes you to the transfer page to begin the process.
Here you can input your wallet address and the amount you'd like to withdraw. Also, before being given the option to transfer funds, users will need to verify their email, phone number, and ID verification. Currently, users can only withdraw crypto assets from the exchange, and bank transfers are not available, unless you use eo.Finance.
How Much Are eo. Trade's Fees and Commissions?
eo.Trade has a fee of 0.2% for selling and buying cryptocurrency. However, if clients use the native EO coin, the fees are reduced by 50%. Also, dormant accounts have a monthly 50 EUR/USD/GBP fee. Lastly, eo.Trade attaches fees when withdrawing that are paid with cryptocurrency.
eo.Trade Trading Platform
What Devices Can I Use eo.Trade On?
eo.Trade is only available on desktops and doesn't have a mobile application to download. However, users can access the platform through their smartphone's browser if it uses HTML5.
Can I Use eo.Trade in Any Country?
Eo.Trade is available to all countries with no restrictions on virtual currency. Therefore, users from nations like the United States are not permitted to use the platform. Make sure to check your country's policy before creating an account.
Is eo.Trade Available in My Language?
eo.Trade customer support and trading platform are only available in English.
How Easy Is It to Use eo.Trade?
eo.Trade is easy to use because of the professional trading design. It contains everything an investor needs from graphs, limit orders, and trading tools. Selecting the cryptocurrency you'd like to purchase is straightforward, and users can visually see the sell/buy orders.
Moreover, creating an account is a fast process so users can begin trading instantly. Verifying your account is a 3 step process that takes minutes to complete.
Furthermore, eo.Trade provides addresses to all their cryptocurrencies to make it easier to deposit funds. Also, users have the option to purchase crypto directly from their bank account with eo.Finance.
Key Features
eo.Trade has several features that make investing easier. Below are three of the top features.
Trading Tools
eo.Trade offers several tools on its trading platform to help make better decisions. Users can draw charts, mark sections, and view different time periods.
Instant Crypto Buying
The funds page features a "Buy Crypto with Card" option that let clients use bank cards to purchase coins directly. This feature takes them to the eo.Finance page that guides users through the simple process.
QR Code Scanner
The QR code scanner lets users deposit without writing their coin addresses. This makes transfers much faster and convenient. Also, it's more secure because users can accidentally write in the wrong address and lose their funds.
Security and Regulation
Is eo.Trade Safe?
The platform is safe to use because users' data is encrypted to prevent leaks. Additionally, there is 2-factor authentication that offers high levels of security.
Am I and My Cryptocurrency Protected?
The website uses SSL encryption to protect your data from getting stolen. Additionally, 2-factor authentication is required to withdraw crypto, so your funds are safe if your account were to be breached.
Is eo.Trade Regulated?
eo.Trade is licensed and regulated by the Estonian Financial Intelligence Unit.
Do I Have to Verify My Account With eo.Trade?
After creating an account, you'll need to verify your phone number, email address, and identity. Clients can upload a picture of their passport, ID card, or drivers license. The account section will provide information on the verification status and if the document has been accepted.
Extra Information
Educational Resources
eo.Trade doesn't provide any educational resources to help users learn more about their platform or how trading works.
Tools and Charting
Eo.Trade provides several tools on the trading interface. They provide technical indicators that provide insight into the supply and demand of the market. Also, the overlay tools can help note valuable information to make better decisions when trading.
Customer Support
The customer support on eo.Trade is excellent because they provide fast and detailed responses. The 24/7 live chat lets clients ask questions and receive answers within minutes. The queue times are less than 5 minutes, and the agents are very friendly. Moreover, you can contact eo.Trade via email to get a response within 48 hours.
For personalized help, you can phone them at +44 208 0899 585. The representatives are thorough with their support and will help with any questions. There are no phone fees when calling the helpline.
How to Buy and Sell Cryptocurrency on eo.Trade
How to Buy Crypto on eo.Trade
Purchasing cryptocurrency on eo.Trade is a straightforward process. Follow the steps below to buy Crypto on the platform.
Step 1: Sign Up & Verify Your Identity
Step 3: Visit Exchange Page
Step 4: Select a Crypto Pair
How to Sell Crypto on eo.Trade
Selling cryptocurrency is a similar process to buying on the platform. Here's a step-by-step guide to selling crypto.
Step 1: Navigate to the exchange section to open the trading interface.

Step 2: Choose the crypto pair to trade.

Step 3: Write the amount of cryptocurrency you want to sell.

Step 4: Review the order and make sure everything is correct. Afterwards, click "Sell" to create the order.
How to Open an Account With eo.Trade
Creating an account with eo.Trade is a fast process that takes minutes to complete. Here are the instructions to sign up for the platform.
Step 1: Visit the official eo.Trade website and select register.

Step 2: Write your email or phone number and create a strong password.

Step 3: Now, you can access the trading platform and depositing methods. However, there is no option to withdraw until you verify your phone number, email, and identity.

Step 4: Upload a document of your passport, ID card, or driver's license to verify your account.

Step 5: The verification can take minutes to hours. Once it's complete, you'll have access to all the features eo.Trade has to offer.
Is there an alternative to crypto brokers?
Yes, there are many more ways to trade cryptocurrencies such as using cryptocurrency robots. Check out some of our reviews for the best trading robots:
Is there an alternative to eo.Trade?
1
Minimum Deposit
$50
Exclusive Promotion
More than 3,000 assets, including currencies, stocks, cryptocurrencies, ETFs, indices and commodities
Buy crypto, or trade cryptocurrencies via CFDs
This ad promotes virtual cryptocurrency investing within the EU (by eToro Europe Ltd. and eToro UK Ltd.) & USA (by eToro USA LLC); which is highly volatile, unregulated in most EU countries, no EU protections & not supervised by the EU regulatory framework. Investments are subject to market risk, including the loss of principal.
2
Minimum Deposit
$200
Exclusive Promotion
Variety of Crypto CFDs and Crypto Indices
In trading crypto CFDs you do not own or have any rights to the underlying assets
Spread bets and CFDs are complex instruments and come with a high risk of losing money rapidly due to leverage. 75.8% of retail investor accounts lose money when trading spread bets and CFDs with this provider. You should consider whether you understand how spread bets and CFDs work, and whether you can afford to take the high risk of losing your money.
3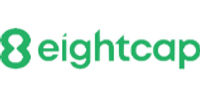 Minimum Deposit
$100
Exclusive Promotion
Trade Cryptocurrency Derivatives on MT4 and MT5
Expert customer service support
Final Thoughts
That concludes our review of eo.Trade, we've covered the website's main features and what it has to offer. The trading platform has low fees, especially with their native EO coin that delivers 50% off. The exchange has a clean interface with several tools that makes it easier to purchase cryptocurrency.
Moreover, creating an account takes minutes to complete, and the verification process is straightforward. eo.Trade specializes in 4 crypto markets – EO Coin, Bitcoin, Ethereum, and Tether. All coins traded on the website have a deposit section that lets you transfer coins with a QR code.
Furthermore, the exchange is relatively secure as it is licenced and regulated by the Estonian Financial Intelligence Unit. The platform provides 2-step authentication when signing in and withdrawing funds to keep your investments safe.
Author Bio

Amala Pillai
Amala is custom content and news editor based in London. She is a former financial journalist based in Singapore with 7 years of experience covering a range of business and financial topics. Now she focuses on crypto and macro-economics. She has also covered feature profiles, tech, business politics and ESG— she was the Environment Editor for the Solutions Newspaper, 2016 and worked in an editorial capacity at both News corp (Dow Jones) and JBN. She also has experience as a content creator, strategist and brand editor for various financial institutions and banks.