What Can I Do on Evestor?
Evestor offers a range of account options. For example, you can manage your retirement savings using SIPP (Self Invested Personal Pension) or tax-free investing with Evestor ISA. There is also an Evestor GIA (General Investment Account) for those who want to make their money work harder.
Furthermore, the platform offers management advice through "Open Money", a free app part of the Evestor system. The biggest benefit of the application is that you can connect it to your bank, credit cards, and savings account. This makes tracking your investments much easier without downloading multiple investment apps.
Multiple investment options such as ISA, pension fund, and GIA.

Access to hundreds of stocks

Smartphone application tracts investments

Fully managed investment accounts

Investment calculator lets users get an idea of what to expect in returns
Evestor Overview
| | |
| --- | --- |
| 💼 Provider Type: | Broker |
| 💸 Minimum Deposit: | $1 |
| 💰 Trading Fees: | 0.10% |
| 💰 Deposit Fees: | $0 |
| 💰 Withdrawal Fees: | $0 |
| 💰 Management Fees: | 0.25% |
| 🔀 Minimum trade order | $1 |
| #️⃣ Number of Cryptocurrencies Supported: | 0 |
| #️⃣ Number of Crypto Pairs Supported: | 0 |
| 💱 Top supported Cryptocurrencies: | 0 |
| 📊 Leverage: | None |
| 📱 Native Mobile App: | Yes |
| 🖥️ Free Demo Account: | No |
| 🎧 Customer Support: | Live chat, email, FAQ section |
| ✅ Verification required: | KYC |
| 📈 CFD Available | No |
| 📊 Software: | Website, web app, mobile app |
| ⚽ Social Trading: | No |
| ✂️ Copy Trading: | No |
| 👮‍♂️ Regulators | Financial Conduct Authority(FCA) |
Pros and Cons of Using Evestor
Evestor Stocks and Trading Options
What Stocks Can You Trade on Evestor?
Evestor provides options to purchase stocks through their GIA service. Their most popular stocks are:
Amazon

Google (Alphabet Inc.)

Apple

Nvidia
Different Trading Options Offered by Evestor
Evestor lets investors purchase stocks at market value. There is no option to long or short the stock. Instead, users can only buy the stock and hold it long-term. Moreover, clients can invest in funds like the FTSE 100 to receive yearly passive income.
Can I Trade With Leverage on Evestor?
Evestor is a long-term investment platform and does not provide leverage trading.
What Are the Spreads?
Spreads do not apply to the Evestor platform.
Fees, Limits and Payment Options on Evestor
Evestor fees vary depending on the selected portfolio and a combination of underlying charges with servicing fees. The platform charges a 0.25% management fee, 0.10% administration fee, and fund fees between 0.11% to 0.14%. The average fee for users is 0.47% annually, much smaller than the industry average.
Deposit Methods
Evestor provides multiple deposit options to its users. Investors can transfer funds with a debit card and various e-wallets. Before being given the option to deposit, investors will need to verify their identity and provide tax information. Take a look at their main deposit methods:
Debit Card

PayPal

Neteller

Skrill
Moreover, users can transfer an existing plan from other providers to Evestor. The process is straightforward, and the platform will provide easy steps to follow. First, you'll receive an email from Signable that will require your signature. Once you forward the document, the transfer process will initiate.
Also, Evestor allows partial transfers from other services from previous tax year ISAs. The processing times for transfers take 10-15 days. However, be aware of the penalties associated with transferring from an existing plan, like exit penalties and account closing fees.
Withdrawal Methods
The service lets you withdraw funds with the same option you used to deposit. Therefore, you won't need to enter your details again and enjoy a fast withdrawal process. Transferring money out of your account has no hidden fees and will take 1-5 days.
Furthermore, users can transfer their investments out of their accounts to another service provider. There are no costs to move the money and close your account.
How Much Are Evestor's Fees and Commissions?
Evestor offers one of the lowest-cost methods to invest in the United Kingdom, with annual charges between 0.46% and 0.49%. The fees vary depending on the risk level of your account. Here are the yearly fees associated with each risk portfolio:
Low Risk – 0.49%

Medium Risk – 0.47%

High Risk – 0.46%
The fixed rates for management fees are 0.25%, and the administration fee is 0.10%. The risk factor determines if you'll pay more or less in annual fees. There are no fees when selling your position, withdrawing funds, and closing your account.
Evestor Trade Sizes and Limits
Evestor allows its users to purchase stock from £1, making it accessible to investors with small budgets. Also, there is no trade limit, and clients can purchase as much stock as they like.
Evestor Trading Platform
What Devices Can I Use Evestor On?
There are two main ways to access the Evestor platform.
Browser – The official Evestor website provides access to the trading platform to purchase stock and invest in ISA.

Smartphone App – Evestor has collaborated with Open Money to let users track their investment portfolios from anywhere. Also, the app lets clients buy stocks and transfer funds between accounts.
Can I Use Evestor in Any Country?
Evestor is only available in the UK.
Is Evestor Available in My Language?
The platform, FAQ, and customer support are only available in English.
How Easy Is It to Use Evestor?
Evestor features a minimalistic interface that makes the platform straightforward to use. As a result, the key features are easy to see and investing is a clean process. The dashboard is the central page where users make investments, manage payments, and look at messages.
Moreover, you'll face three choices when deciding to invest: ISA, Pension, and GIA. Each option has a unique section that has the necessary tools to invest. Perhaps, the best feature is the built-in calculator that will showcase the estimated returns from investing. Although it's not 100% accurate, it can help make the final decision when buying stocks.
The official website provides detailed steps to get started with the platform so new investors don't have to deal with complicated processes. Also, the FAQ section is very helpful for getting started and provides detailed answers to common questions.
Key Features
Evestor provides a convenient and straightforward way to invest in your future. The platform offers brilliant features that make it stand out from competitors.
Investment and Fee Calculator
The investment calculator will forecast the possible future value of your plan in various market conditions. Users can select portfolios such as low, medium, and high risk. The calculator will factor in the initial and monthly investments during a select time period. However, this feature is not 100% accurate but can help decide your investment strategy.
On the other hand, the fees calculator is accurate and will showcase how much you'll have to pay annually. The fees are fixed at 0.50% since this is the average for the platform. However, it can vary depending on the investment risk level you select.
Investment Transfers
The platform lets you transfer funds and assets from competitor platforms free of charge. In addition, the Evestor annual fees are much smaller than other platforms, so you may save money on investment charges.
Diversified Portfolios
Evestor provides investments in diverse portfolios to minimize risk. The money would be allocated to different assets, companies, and real estate. However, you can also manage the risk of your account from low to high.
Security and Regulation
Is Evestor Safe?
Evestor is a trustworthy brand licensed and regulated by the Financial Conduct Authority. The FCA audits and ensures that all features on the platform are safe to use.
Am I and My Investments Protected?
Investing in Evestor is safe because your data is encrypted and not shown to unauthorized users. Also, your money is protected by the Financial Services Compensation Scheme up to £85,000.
Is Evestor Regulated?
Evestor is regulated by the Financial Conduct Authority. The licensor makes sure everything on the platform is legal and safe.
Do I Have to Verify My Account With Evestor?
Yes, all users who sign up will receive a verification email to initiate the signup process. Next, you'll need to provide tax information and proof of resistance. The last stage is to upload a document to verify your identity. Evestor accepts passports, drivers licenses, and ID cards for proof.
Extra Information
Educational Resources
Evestor understands how confusing investing can be, so they have provided an in-depth FAQ section to teach users the basics. Beginners can gain valuable information from this section because the answers are detailed and easy to understand.
Here are the main topics expanded upon in the FAQ:
Investments

Products

Your Account

Transfers

Security

Fees
Tools and Charting
Although Evestor provides inexpensive investment options and a brilliant user interface, it lacks the necessary tools. Clients who use the GIA service are very limited to important data. While this is great for beginners, experienced traders won't have enough resources with the platform.
Customer Support
The platform offers a live chat and email service. The live chat is available from Monday to Friday from 9 am – 8 pm. It's perfect for getting answers quickly if you have questions not mentioned in the FAQ. Also, the waiting time is usually around 5 to 20 minutes.
However, if your issue requires more assistance, consider reaching out to the email support time. They will have more time to investigate your issue and will send a reply within 48 hours.
How to Buy and Sell Stocks on Evestor
How to Buy Stocks on Evestor
Here are the step-by-step guidelines for purchasing stock on Evestor
Step 1: Visit Evestor's Official Site & Sign Up
Step 2: Visit GIA Section
How to Sell Stock on Evestor
Here are the steps to sell stocks from your desktop:
Step 1: Head over to the GIA section from your dashboard.
Step 2: Choose the stock you'd like to sell and input the amount.

Step 3: Review the order and make sure everything is correct.

Step 4: Once you're happy with the order, click "Sell".
How to Open an Account With Evestor
Opening an account with Evestor is a straightforward process that will take minutes to finish. Here are detailed instructions for signing up:
Step 1: Make sure you're on the official Evestor website.

Step 2: Press the "Start investing" button, which takes you to the signup page. Write in your email address, and you'll receive an invite link in your inbox.

Step 3: The link will direct you to a page to fill out your details like tax code, address, and name.

Step 4: After, verify your identity by uploading an image of your passport, ID card, or drivers license.

Step 5: The last step is to transfer funds into the account and begin investing.
Is there an alternative to Evestor?
Yes, there are many more ways to trade cryptocurrencies. Check out some of our reviews for the best brokers:
1
Minimum Deposit
$50
Exclusive Promotion
More than 3,000 assets, including currencies, stocks, cryptocurrencies, ETFs, indices and commodities
Buy crypto, or trade cryptocurrencies via CFDs
This ad promotes virtual cryptocurrency investing within the EU (by eToro Europe Ltd. and eToro UK Ltd.) & USA (by eToro USA LLC); which is highly volatile, unregulated in most EU countries, no EU protections & not supervised by the EU regulatory framework. Investments are subject to market risk, including the loss of principal.
2
Minimum Deposit
$200
Exclusive Promotion
Variety of Crypto CFDs and Crypto Indices
In trading crypto CFDs you do not own or have any rights to the underlying assets
Spread bets and CFDs are complex instruments and come with a high risk of losing money rapidly due to leverage. 75.8% of retail investor accounts lose money when trading spread bets and CFDs with this provider. You should consider whether you understand how spread bets and CFDs work, and whether you can afford to take the high risk of losing your money.
3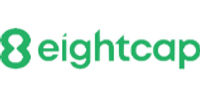 Minimum Deposit
$100
Exclusive Promotion
Trade Cryptocurrency Derivatives on MT4 and MT5
Expert customer service support
Final thoughts on Evestor
Evestor offers a simple-to-use and cost-effective investment service tailored towards beginners. The user interface is easy to navigate, making it straightforward to manage your account. Moreover, you can invest in your pension, ISA, and GIA. The platform provides three risk levels to help users achieve their investment goals.
Furthermore, the main page has an investment calculator that estimates your returns from +5 years. While it's not 100% accurate, it can give an idea of what to expect and help plan your budget accordingly. Also, the fee calculator accurately indicates what you'll have to pay annually for the services.
Evestor is a brilliant platform for those living in the UK who have little investing experience. The user interface is clean, making it easier to find the essential features the site offers.
Author Bio

Amala Pillai
Amala is custom content and news editor based in London. She is a former financial journalist based in Singapore with 7 years of experience covering a range of business and financial topics. Now she focuses on crypto and macro-economics. She has also covered feature profiles, tech, business politics and ESG— she was the Environment Editor for the Solutions Newspaper, 2016 and worked in an editorial capacity at both News corp (Dow Jones) and JBN. She also has experience as a content creator, strategist and brand editor for various financial institutions and banks.