Jeremias Kangas launched LocalBitcoins in 2012, and the company made its first profit in 2013. Every day more than 4,000 traders sign up for the platform. More than 25,000 trades are executed using LocalbitCoins each day.
Sellers fund a LocalBitcoins Wallet before setting up ads to sell them.

In advertisements sellers specify what hours they are available, the price they are willing to trade them for, what payment methods they will accept, and various other fields.

Buyers can buy online, or look for local sellers to meet in person and trade cash for Bitcoin.

Online buyers have to provide the funds in escrow before the Bitcoin is sent to their wallet, as a means to protect sellers, since Bitcoin transactions are one way and cannot be recalled.

Only Bitcoin is available for sale, but sellers can specify altcoins they are willing to trade for.

LocalBitcoins doesn't provide most of the features other exchanges provide such as indices, stop loss, trading on margin, etc. because it only supports peer to peer purchases.
LocalBitcoins Overview
| | |
| --- | --- |
| 💼 Provider Type: | Exchange |
| 💰 Trading Fees: | 1% fee for every completed trade |
| 💰 Deposit Fees: | None |
| 💰 Withdrawal Fees: | 1% |
| 💰 Management Fees: | None |
| 🔀 Minimum trade order | 0.4 BTC |
| ⌛ Withdrawal Timeframe: | 10-60 minutes |
| #️⃣ Number of Cryptocurrencies Supported: | 15 |
| #️⃣ Number of Crypto Pairs Supported: | 0 |
| 💱 Top supported Cryptocurrencies: | BTC |
| 📊 Leverage: | No |
| 📱 Native Mobile App: | Yes |
| 🖥️ Free Demo Account: | No |
| 🎧 Customer Support: | Online form |
| ✅ Verification required: | KYC |
| 📈 CFD Available | No |
| 📊 Software: | Website, web app, mobile app |
| ⚽ Social Trading: | No |
| ✂️ Copy Trading: | No |
Pros and Cons of Using LocalBitcoins
LocalBitcoins Cryptocurrencies and Trading Options
What cryptocurrencies can you trade on LocalBitcoins?
Localbitcoins only supports the sale and purchase of Bitcoin. There are no trading pairs except between Bitcoin and fiat currency, or Bitcoin and altcoins. Sellers can accept the following altcoins as payment:
Different Trading Options Offered by LocalBitcoins
LocalBitcoins is a unique exchange because they don't provide any markets except for the purchase and sale of Bitcoin, peer to peer.
Can I Trade With Leverage on LocalBitcoins?
Because LocalBitcoins only supports the sale and purchase of Bitcoin peer to peer, there is no way to trade on margin on their platform.
What Are the Spreads?
The spread for Bitcoin purchases on LocalBitcoins are whatever sellers specify in their ads. When sellers create an advertisement they can specify the margin they want above the market price, or they can use more sophisticated pricing algorithms with tools available on LocalBitcoins to control the spread.
The average transaction according to one study is 4.5% above spot price. This means that on average sellers are making 3.5% more than the market price after they pay LocalBitcoins fees. LocalBitcoins flags advertisements with 200% margin or more.
Fees, Limits, and Payment Options on LocalBitcoins
What Are the Deposit and Withdrawal Fees, Limits, and Speeds?
LocalBitcoins isn't a party to peer to peer trades, and they do not handle the payment. They only enable advertisement and transfer of Bitcoins between LocalBitcoins wallets. However they do allow sellers to choose a range of payment options.
Because all transactions are recorded on the Bitcoin Blockchain, the speed of transactions is typically between 30 minutes and an hour, though it could be more or less depending on the volume of transactions being recorded at the time of the transaction. This is much longer than a centralized exchange which allows users to buy and sell instantly on the platform. The speed for transfer of Bitcoin off centralized exchanges to a wallet is similar.
Deposit Methods
LocalBitcoins is different from most crypto exchanges because sellers put the Bitcoin in escrow. Buyers pay sellers directly and then mark payment complete on the platform. Sellers have to manually choose to release them when payment clears.
You can use many different payment methods including:
Wire transfer

Debit and credit card

Apple Pay

Cryptocurrency transfer

Cash deposit
The cost of transferring money to a seller depends on your payment processor fees, because LocalBitcoins doesn't handle the payment, only the transfer of Bitcoin between LocalBitcoin wallets.
LocalBitcoins sellers must make a deposit of at least 0.4 Bitcoin to the LocalBitcoins wallet before they can start advertising and selling on the platform.
Withdrawal Methods
There is no withdrawal of fiat payment from LocalBitcoins' platform because payment is handled directly between buyer and seller. The only withdrawals from LocalBitcoins are transfers from a LocalBitcoins wallet to another type of wallet.
How Much Are LocalBitcoins's Fees and Commissions?
There are no fees for sending Bitcoin between LocalBitcoins wallets. The only fees charged by LocalBitcoins are for advertisers who post their Bitcoin for sale on the marketplace. Fees for transferring Bitcoin to other wallets vary depending on the network usage and the quantity transacted. At the time of writing the outgoing fee is 0.00006 BTC. While the fees are cheaper, the cost for buyers is much more than on a global centralized exchange.
LocalBitcoins only charges sellers 1% of transactions for which they advertised. You can start buying Bitcoin on LocalBitcoins with no fees or commissions. However, the sellers set the margin above the market price for which they are willing to sell by at least 1% to cover advertising fees.
Because payment is handled directly peer to peer, there may be additional fees charged by your payment processor, which buyers should research and negotiate with the seller to avoid underpaying. If you don't pay in full, you will have to make another payment before the seller will release the Bitcoin in escrow.
LocalBitcoins Trade Sizes and Limits
Order limits are set by the sellers when they create an ad. These range from $5 USD to $5,000 USD per order (may vary if using a different denomination of fiat or cryptocurrency). This is much less than global centralized exchanges which may have order limits up to $100,000 USD per day, depending on the platform.
There are no annual limits to the amount of Bitcoin you can buy or sell. But, you have to verify your identity for transactions on LocalBitcoins platform in excess of 1,000 euros per year. You also have to verify your residence for transactions in excess of 20,000 euros per year and have to undergo extra verification for transactions in excess of 200,000 euros per year.
LocalBitcoins Trading Platform
What Devices Can I Use LocalBitcoins On?
Mobile phone application: You can download the LocalBitcoins app for iOS and Android. The app is the same as the website, though (from experience) it is easier to sign up and go through ID verification on the app. The app allows buyers to browse by payment type, country, and transaction size.

Website: Better for browsing various offers because more listings can be viewed at the same time for comparison. Also, it is easier for sellers to set up listings because there are multiple, necessary fields to complete.
Can I Use LocalBitcoins in Any Country?
There is conflicting information about where LocalBitcoins is available. According to some sources it is banned in the US, China, Syria, Indonesia, and North Korea. However, when using the app you can find many listings for the US. You can also find listings in China in CYN accepting Alipay. Russia, Colombia, and Venezuela are the largest markets for LocalBitcoins, and together make up 41% of the total volume of transactions.
Crypto is banned in some countries. Make sure to do your own research before buying any cryptocurrency.
Is LocalBitcoins Available in My Language?
The LocalBitcoins site and app support English, Spanish, French, Italian, Russian, Brazilian, and Chinese.
How Easy Is It to Use LocalBitcoins?
LocalBitcoins is more difficult than most exchanges to understand, let alone use. Buyer experience is clunky, forcing buyers to search through listings in many countries with different currencies, payment methods, and possible order sizes. Sellers are exposed to significant risk if buyers get mad and decide to report sellers. Sellers have to use complex means to filter out buyers. The escrow system is hard to understand for beginners. The verification and account setup process requires extensive information compared to standard exchanges.
Key Features
The platform has very limited features and more represents a web1.0 marketplace.
Escrow
Because Bitcoin transactions are one way and cannot be recalled, the escrow system protects sellers from malicious buyers, as long as sellers only release the Bitcoin after payment is complete.
Payments options
There are extensive payment options including lesser known payment processors who serve markets under US sanctions, allowing Russians and Venezuelans for example to send money across borders.
Seller filters
Sellers are able to filter which buyers are able to see their ads. Options such as SMS verified, KYC verified, if the buyer has 100% good reviews, a history of transactions, and payment method help sellers further protect themselves from contact with fraudsters.
Security and Regulation
Is LocalBitcoins Safe?
LocalBitcoins is very safe for buyers because after they pay a seller, if the seller doesn't release the Bitcoin in escrow, buyers can report them, freezing the seller's account. LocalBitcoins customer service will then get involved and if the buyer can prove payment, LocalBitcoins will release the Bitcoin.
However, sellers are only as safe as they are educated. For example, if a seller accepts payment with a debit card and the buyer reports it as fraud, the bank may recall the payment and the seller won't have any recourse. LocalBitcoins has guides to help sellers protect themselves but there is always some risk.
Am I and My Cryptocurrency Protected?
In terms of the security of LocalBitcoins, users are protected fairly well. They were hacked in the past but they were able to identify the bad actors and fix the situation quickly. LocalBitcoins also pushes their users to set up 2FA to help protect their accounts.
There are scammers who have stolen Bitcoin from sellers in the past, and the LocalBitcoins terms are worded so they take no responsibility for payments. Also sellers take risk in that their accounts could be frozen. Previously, users have been busted for laundering money on LocalBitcoins.
Is LocalBitcoins Regulated?
This is a complicated question. The short answer is it's a gray area. They comply with most nation's KYC legislation and force individuals who advertise and transact on the platform to prove their identity. However, it is possible to find advertisers on the platform and buy in person, which is a loophole.
Do I Have to Verify My Account With LocalBitcoins?
LocalBitcoins asks users who set up accounts to go through a few tiers of verification, depending on how much they transact.
It is possible to find Bitcoins to buy in person without an account on their platform.
However, LocalBitcoins asks more vetting questions during sign up than any other exchange. Vetting includes both SMS and email verification, entering your address, and answering questions about your occupation and intended trading volume.
Extra Information
Educational Resources
Because the platform is so different from other exchanges, LocalBitcoins provides a number of guides, FAQs, and other educational materials on their site. These include how to buy, sell, security, account verification, pricing, fees, how to use their wallet, and more.
Tools and Charting
There are no technical tools, indices, or charts. Buyers only have filters to browse seller ads, which they can respond to in messages on the platform.
Customer Support
LocalBitcoins has a good reputation for customer support. When there is conflict between buyers and sellers they can be reliably contacted. However, sellers have complained in the past that the policies are unclear, and sometimes are put on "forced vacation" — temporary holds on their accounts and wallets.
How to Buy and Sell Cryptocurrency on LocalBitcoins
How to Buy Crypto on LocalBitcoins
Step 1: Visit LocalBitcoin's Official Site & Sign Up
Step 2: Verify Your Identity
Step 4: Make Negotiations
Step 6: Wait for the Purchase to Arrive to Your Wallet
Step 7: Place the Listing to Your Wallet
How to Sell Crypto on LocalBitcoins
This process is much more complicated but we will cover the basics here.
Step 1: Make a Deposit to Your LocalBitcoins Wallet
Step 2: Create an Advertisement
Step 3: Stay Available During Your Specified Hours
Step 5: Put Amount in Escrow
Is there an alternative to LocalBitcoins?
Yes, there are many more ways to trade cryptocurrencies. Check out some of our reviews for the best brokers:
1
Minimum Deposit
$50
Exclusive Promotion
More than 3,000 assets, including currencies, stocks, cryptocurrencies, ETFs, indices and commodities
Buy crypto, or trade cryptocurrencies via CFDs
This ad promotes virtual cryptocurrency investing within the EU (by eToro Europe Ltd. and eToro UK Ltd.) & USA (by eToro USA LLC); which is highly volatile, unregulated in most EU countries, no EU protections & not supervised by the EU regulatory framework. Investments are subject to market risk, including the loss of principal.
2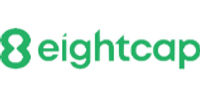 Minimum Deposit
$100
Exclusive Promotion
Trade Cryptocurrency Derivatives on MT4 and MT5
Expert customer service support
3
Minimum Deposit
$50
Exclusive Promotion
Trade and invest in over 25 cryptocurrencies
Extremely simple user interface
Over 68 million customers
Final Thoughts
LocalBitcoins provides a unique service for a certain market. Largely, transactions are carried out for remittances purposes to countries under US sanctions.
Most retail crypto investors should use a global exchange like Coinbase or Binance. Because LocalBitcoins only handles transactions on Blockchain, the purchases take time to process. This is unlike Binance where the balance of crypto will reflect in a buyer's account instantly. The fees for buying Bitcoin are much higher than on global exchanges. The human element of dealing with an individual can be stressful, especially for first time buyers. Make sure to do your research before signing up for any exchange or broker site. Crypto, even Bitcoin, is volatile, and you should never purchase more than you are willing to lose.
Author Bio

Khashayar Abbasi
Khashayar discovered Bitcoin back in 2014 and has since spent countless hours researching the different use cases of cryptocurrencies. He has a bachelor's degree in International Relations and has been a writer in the financial services industry for nearly half a decade. In his spare time, Khashayar enjoys photography, cycling, and ice skating.