This review covers the most important aspects of the platform such as the supported cryptocurrencies, the fees involved, the options for deposits and withdrawals and much more.
What Can I Do On SimpleSwap?
SimpleSwap is a crypto exchange that provides a simple way to buy cryptocurrencies. The platform gives traders access to a variety of trading pairs from different exchanges and finds users the best rate.
Notably, the platform is dual-faceted, offering a way to exchange fiat for crypto and crypto for crypto.
The exchange allows you to buy crypto free from signup, limitations, or complications.
Some of the standout features of SimpleSwap exchange are:
Support for over 300 cryptocurrencies

Simple and intuitive user interface

Buy cryptocurrency with Mastercard and Visa

24/7 customer support available

Web service, Android, and iOS mobile app

High rating on TrustPilot
Pros and Cons of Using SimpleSwap
SimpleSwap Cryptocurrencies and Trading Options
Let's now look at some of the top cryptos you can purchase on SimpleSwap.
What Cryptocurrencies Can You Trade On Simpleswap?
The platform currently boasts support for over 300 cryptocurrencies. The top coins have been outlined below
Major Cryptos Traded On Simpleswap.
The top coins traded on the platform are dynamic depending on the market conditions, news and trends. Here is the current list of the top crypto assets traded on SimpleSwap.
Bitcoin (BTC)

Ethereum (ETH)

Solana (SOL)

Binance Coin (BNB)

Ripple (XRP)

Cardano (ADA)

Avalanche (AVAX)

Terra (LUNA)

Polkadot (DOT)

Axle infinity (AXS)
Simpleswap Core Currency Pairs
SimpleSwap offers many trading pairs. Plenty of crypto-to-crypto swaps and various fiat-to-crypto options as well. Here are the top 10 trading pairs:
ETH/BTC

BTC/ETH

BTC/USDT

XMR/BTC

BTC/XMR

USD/BTC

USD/ETH

GBP/BTC

GBP/ETH

BTC/ZCASH
Buy cryptocurrencies at SimpleSwap today
Other SimpleSwap Trading Options
Unlike other platforms, SimpleSwap does not offer various trading options such as futures and vanilla options. Crypto buyers can only buy assets at a fixed or floating rate on the platform.
Can I Trade With Leverage On SimpleSwap?
SimpleSwap is an instant crypto exchange. It does not offer crypto asset trading with leverage.
What Are the Spreads?
Spreads do not apply to crypto-assets listed on SimpleSwap.
Fees, Limits, and Payment Options on Simpleswap
Although SimpleSwap actively searches for the best rates, the buying prices on the platform may be higher than the market rates. The selling price may also be lower compared to other platforms. This is partially due to network fees and commission fees applied by the platform.
What Are the Deposit and Withdrawal Fees, Limits, and Speeds?
SimpleSwap partners with Mercuryo to provide a means for fiat currency deposits. Mercuryo takes a 3.95% commission while SimpleSwap takes 1%, making a total of 4.95% for fiat to crypto exchanges. When using the floating rate, the exchange can take advantage of the difference in market prices due to volatility.
SimpleSwap has no maximum limits for floating rate exchange. You can swap as much crypto as you wish. There are also no lower limits for any swaps. However, the amount must be sufficient to meet the network fees.
The speed of the order fulfillment will depend on the trading pair involved. On average, this can vary between 5-60 minutes depending on how congested the blockchain is.
There is a high preference for using crypto to buy crypto on SimpleSwap. However, there are also options for depositing fiat on the platform. You can only deposit fiat using Mastercard or Visa cards. The platform does not accept Maestro, Paypal, Revolut card, Wire, or SEPA transfers.
There are no withdrawal fees on SimpleSwap. This is because the exchange operates in a non-custodial manner, meaning it does not hold funds or assets.
Deposit Methods
Here are the main ways to deposit to SimpleSwap:
Visa and Mastercard

Cryptocurrencies like Ethereum and Bitcoin
Visa and Mastercard are the only means to deposit fiat to the exchange. These cards include prepaid, virtual, debit, and credit cards. Please confirm with your card provider whether your card is eligible for the purchase of crypto.
There are no minimum or maximum limits for deposit into the exchange. However, your deposit has to be enough to cover the network fees and commission. This means that the fees are dynamic for every trading pair. The total commission fee for the deposit is 4.95% of the total amount deposited.
The fiat deposit feature is offered in partnership with Mercuryo. This means that users have to complete KYC verification before depositing any money on the platform. Verification will require the following:
Legal names, address, and phone number

Copy of a legal document such as a government-issued ID.

Selfie holding the ID document

Information about occupation, proof of funds, a utility bill, and proof of address.
There are many crypto for crypto options. Depositing and swapping crypto takes place during the transaction process. There is a network fee that is dependent on the trading pair involved. This is affected by the coin's blockchain, although it is a small fee.
Withdrawal Methods
SimpleSwap is a non-custodial platform that does not store crypto assets or funds. You have to enter the wallet address for instant swapping. There are no withdrawal methods associated with SimpleSwap.
How much are SimpleSwap fees and commissions?
SimpleSwap does not explicitly provide a fee schedule like Coinbase and Binance. What clearly stands out is that network fees make a large part of fees. Commissions are charged on Visa and Mastercard deposits. The platform charges a total of 4.95% for fiat currency deposits.
For crypto to crypto swapping, SimpleSwap offers customers a specific rate based on market rates. In case the transaction is completed at a better rate, SimpleSwap holds the profits.
There are no fees for opening an account or for any account inactivity.
SimpleSwap Trade Sizes and Limits
SimpleSwap allows users to make an unlimited number of swaps. You can buy as much crypto as you wish and there are no minimum and maximum limits.
SimpleSwap Trading Platform
What Devices Can I Use SimpleSwap On?
There are two main ways to access the SimpleSwap trading platform.
Web Application: A web service that works on computer devices with browsers. The device will need to be internet-enabled.
Mobile App: The apps provide a simple way to access the trading platform anywhere, anytime.
The following are the core functionalities of the mobile app.
24/7 live chat support.

Customizable interface

Notification of the status of the exchange

Exchange history with all your transactions

Price alerts

Address book for your wallet addresses.
There are some countries where the app is not available. See below:
App Store: China, Japan, USA.

Google Play: Japan, USA.
Can I Use SimpleSwap In Any Country?
For fiat to crypto exchange, the service is available in all countries except those in the FATF list. Some of the notable countries where SimpleSwap is not available include China, Pakistan, and Vietnam.
Another barrier to accessing SimpleSwap is when the payment gateway cannot process some banned cards in some countries and states.
Is SimpleSwap Available In My Language?
SimpleSwap supports 10 languages on the web application and 6 on the mobile apps. Some of the main languages supported on the mobile app and web service are:
English

Spanish

French

German
How Easy Is It To Use SimpleSwap?
SimpleSwap scores highly for its ease of use. The process involves selecting the crypto pair to exchange, entering the amount you want to trade, inputting your wallet address and confirming the transaction.
Key features
SimplesSwap provides a convenient and straightforward way to buy and swap cryptocurrencies. The platform is non-custodial, with over 300 cryptocurrencies available. The main features that set SimpleSwap apart include:
Loyalty Program
The native SWAP token is used in the loyalty program. The program is an incentive to users for making exchanges on the platform. Users have to activate the program, exchange crypto, upgrade their cashback and receive cashback in Bitcoin. For instance, for 15,000 SWAP, users will be eligible for a 0.4% BTC cashback.
SimpleSwap Coins (SWAP)
This coin serves to give benefits to SimpleSwap users. It is the internal currency for the platform's loyalty program and holds a utility value where users can get BTC cashback, promos, etc.
Floating and Fixed Rates
Users get to choose a fixed or floating rate when buying crypto. A fixed-rate allows you to get the exact estimated amount of crypto, insulating you from volatility. The floating rate may change when buying crypto. The rate can either get better or worse depending on market volatility.
Security and Regulation
Is SimpleSwap Safe?
SimpleSwap is a non-custodial exchange meaning they don't hold onto users' coins. This is perhaps a positive sign for the exchange.
Am I And My Cryptocurrency Protected?
There is no requirement for sign up and KYC verification. However, when depositing using Visa and Mastercard, expect to complete KYC verification on a third party known as Mercuryo.
Funds are instantly transferred to your crypto wallet; therefore safety of your assets is your sole responsibility.
Is SimpleSwap Regulated?
Despite operating in multiple countries, SimpleSwap is not regulated. Users should note that the crypto exchange partners are all regulated in various jurisdictions.
Do I Have To Verify My Account With Simpleswap?
SimpleSwap is free from signup or any other complications. You can use the service as soon as you land on the website.
Extra Information
Educational Resources
The platform does not have an educational hub like other platforms like eToro. There is a FAQ section which attempts to cover all significant queries in depth.
Tools and Charting
There are no charting or analysis tools on the platform.
Customer Support
SimpleSwap users get a variety of customer support options. The main ones are live chat and email support. Support is in English and is available 24/7; however, reviews on response time vary greatly. Some users state that query response times were great, while other users think otherwise.
How to Buy and Sell Cryptocurrency on SimpleSwap
How to buy crypto on SimpleSwap
The prerequisite to using this service is to download a crypto wallet.
Buy crypto with fiat currency.
Step 1: On the "send" section, select the currency you would like to use, e.g., GBP
Step 2: On the "get" section, select the crypto you would like to receive. e.g., BTC
Step 3: Enter the address of your wallet and click exchange.
Step 4: Make payment via Mercuryo.
Step 5: The transaction is completed automatically
Swap crypto for crypto.
Step 1: On the "send" section, select the crypto you would like to deposit, e.g. USDT
Step 2: On the "get" section, select the crypto you would like to receive. e.g., BTC
Step 3: Enter the address of your wallet and click exchange.
Step 4: Use the address provided and send your deposit to SimpleSwap
Step 5: After confirmation of your deposit, the transaction is completed automatically
How to sell crypto on SimpleSwap
To sell, just swap your cryptocurrencies into a stablecoin such as USDT using the same process outlined above.
Is there an alternative to SimpleSwap?
Yes, there are many more ways to trade cryptocurrencies. Check out some of our reviews for the best brokers:
1
Minimum Deposit
$50
Exclusive Promotion
More than 3,000 assets, including currencies, stocks, cryptocurrencies, ETFs, indices and commodities
Buy crypto, or trade cryptocurrencies via CFDs
This ad promotes virtual cryptocurrency investing within the EU (by eToro Europe Ltd. and eToro UK Ltd.) & USA (by eToro USA LLC); which is highly volatile, unregulated in most EU countries, no EU protections & not supervised by the EU regulatory framework. Investments are subject to market risk, including the loss of principal.
2
Minimum Deposit
$200
Exclusive Promotion
Variety of Crypto CFDs and Crypto Indices
In trading crypto CFDs you do not own or have any rights to the underlying assets
Spread bets and CFDs are complex instruments and come with a high risk of losing money rapidly due to leverage. 75.8% of retail investor accounts lose money when trading spread bets and CFDs with this provider. You should consider whether you understand how spread bets and CFDs work, and whether you can afford to take the high risk of losing your money.
3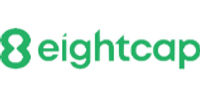 Minimum Deposit
$100
Exclusive Promotion
Trade Cryptocurrency Derivatives on MT4 and MT5
Expert customer service support
Final Thoughts
SimpleSwap is an exchange platform that offers quick and easy swaps for users around the world. Here, you can exchange cryptos for other cryptos, and fiat currencies for cryptos as well. You can buy cryptos using your Visa/Mastercard directly on the platform. Through the loyalty program, you can earn cashback on your purchases and if you need support, you can reach out to the team using the 24/7 customer service feature.
Author Bio

Amala Pillai
Amala is custom content and news editor based in London. She is a former financial journalist based in Singapore with 7 years of experience covering a range of business and financial topics. Now she focuses on crypto and macro-economics. She has also covered feature profiles, tech, business politics and ESG— she was the Environment Editor for the Solutions Newspaper, 2016 and worked in an editorial capacity at both News corp (Dow Jones) and JBN. She also has experience as a content creator, strategist and brand editor for various financial institutions and banks.