Trading financial products on margin carries a high degree of risk and is not suitable for all investors. Losses can exceed the initial investment. Please ensure you fully understand the risks and take appropriate care to manage your risk.
TickMill was established in 2014 by Illimar Matus. The broker specializes in forex, CFD, and crypto trading. The platform provides multiple tools for clients across all their trading interfaces, which delivers necessary information to make informed trades. Moreover, users are always up to date with the market trends because of the news section TickMill provides.
Here are several TickMill features:
Clients have a range of tools to use

The news section provides in-depth information about the market

Weekly webinars let you expand your trading knowledge with helpful insights

TickMill provides access to leverage trading

Stop-loss trading options to minimize losses and maximize profits
TickMill Overview
| | |
| --- | --- |
| 💼 Provider Type: | Broker |
| 💸 Minimum Deposit: | $100 |
| 💰 Trading Fees: | 0.5% |
| 💰 Deposit Fees: | $0 |
| 💰 Withdrawal Fees: | $1.6 fee for +$2,000 long or short position weekly |
| 💰 Management Fees: | $0 |
| 🔀 Minimum trade order | 0.01 lots |
| ⌛ Withdrawal Timeframe: | 1 - 5 business days |
| #️⃣ Number of Cryptocurrencies Supported: | 5 |
| #️⃣ Number of Crypto Pairs Supported: | 5 |
| 💱 Top supported Cryptocurrencies: | BTC, ETH, LTC, ADA |
| 📊 Leverage: | 1:10 |
| 📱 Native Mobile App: | Yes |
| 🖥️ Free Demo Account: | Yes |
| 🎧 Customer Support: | Live chat, Email |
| ✅ Verification required: | KYC |
| 📈 CFD Available | Yes |
| 📊 Software: | Website, web app, mobile app |
| ⚽ Social Trading: | Yes |
| ✂️ Copy Trading: | Yes |
| 👮‍♂️ Regulators | Financial Conduct Authority (FCA), Seychelles Financial Services Authority (FSA), Cyprus Security and Exchange Commission (CySEC), Labuan Financial Services Authority (Labuan FSA), Financial Sector Conduct Authority (FSCA) |
Pros and Cons of Using TickMill
TickMill Cryptocurrencies and Trading Options
What Cryptocurrencies Can You trade on TickMill?
TickMill doesn't provide a wide variety of cryptocurrencies, unlike other exchanges. The platform incorporated cryptocurrency in 2017. Currently, it hosts BTC, ETH, LTC, and more. The leading coins on TickMill are:
In terms of trading pairs, the platform offers:
BTC/USD

ETH/USD

LTC/USD

ADA/USD

BCH/USD
Different Trading Options Offered by TickMill
TickMill offers CDFs on cryptocurrencies, which allow investors to speculate on the currency's future price. Clients can short or long the position depending on how they think the market will go. On the other hand, you execute a market order, which purchases cryptocurrency at the best available price.
Can I Trade With Leverage on TickMill?
TickMill provides leverage trading on the most significant cryptocurrencies like ETH and BTC. The platform offers leverage up to 1:10.
What Are the Spreads?
TickMill has a dedicated page for spreads because it depends on the cryptocurrency. For example, the minimum spread for BTC/USD is 60, with a typical spread of 80.
Fees, Limits, and Payment Options on TickMill
What Are the Deposit and Withdrawal Fees, Limits, and Speeds?
The platform provides multiple options for transferring money into and out of your account. The fees are minimal compared to the industry average, making TickMill stand out. Let's take a look at the deposit and withdrawal methods.
Deposit Methods
TickMill has several deposit options to provide convenience to clients. Deposits are instant, so you can begin investing straight away. Also, there are no fees when depositing funds.
Bank Transfer

Visa

Mastercard

Skrill

Neteller

DotPay

Paysafecard

Sofort

Rapid
Withdrawal Methods
You can use the same option you deposited with when you're ready to withdraw. TickMill saves your banking information, making it faster to withdraw as you won't need to input your details again. Also, transferring your funds out of TickMill can take 1 to 5 business days, depending on the withdrawal option. However, if you would like to use a different method, TickMill has multiple choices:
Bank Transfer

Visa

Mastercard

Skrill

Neteller

DotPay

Paysafecard

Sofort

Rapid
How Much Are TickMill's Fees and Commissions?
TickMill is very competitive with its fees, letting users save money and potentially invest more. The platform applies a $1.6 fee for +$2,000 long or short position weekly. Also, a 0.5% maker and taker fee is applied to all trades.
TickMill Trade Sizes and Limits
TickMill has a minimum trade size of 0.01 lots. However, there is no maximum trade size as long as you have enough funds to execute the buy order.
TickMill Trading Platform
What Devices Can I Use TickMill On?
TickMill is available on desktops via browsers. Their website offers all the necessary features like trading tools, a news section, and educational resources. Also, the MetaTrader 4 is available on iOS and Android devices. The application lets users trade assets and manage their portfolios.
Can I Use TickMill in Any Country?
TickMill is a global broker that offers its services to everyone. However, before signing up, take a look at your country's laws regarding cryptocurrency to ensure it's legal to access the platform. The main countries that use TickMill are:
The UK

Canada

Malaysia

South Africa
Is TickMill Available in My Language?
TickMill is available in multiple languages such as English, Polish, German, and Italian. The main languages on the platform are:
English

Indonesian

Russian

German
How Easy Is It to Use TickMill
Using TickMill is very friendly, from creating an account to purchasing cryptocurrency. Signing up and verifying your account takes minutes to complete. Also, depositing is straightforward, and your details are saved for future use.
Moreover, the trading interface provides necessary details to help investors make informed decisions. In addition, the platform comes with multiple tools that help chart and view numerous time frames. Lastly, TickMill offers different trading options like leverage, which helps increase profits.
News Section
The news section delivers valuable insights into the market and its performance. Here clients can learn up-to-date news on cryptocurrency and make investments accordingly. The benefit of this section is that you won't need to search for relevant news elsewhere since TickMill has most topics covered.
MetaTrader 4
The MetaTrader 4 platform contains all the features an investor would need. It has charting tools, different time frames, and live market prices. Moreover, the trading app is available on mobile devices, making it easier to manage assets.
Webinars
Clients can benefit from watching webinars hosted by TickMill's team of expert analysts. Users can enrich their knowledge about trading, the market state, and how to use the platform. It's a brilliant place to start for beginners because the information provided is free and in-depth.
Security and Regulation
Is TickMill Safe?
TickMill takes security seriously and has multiple layers of protection to prevent your funds from being stolen. Their website uses SSL encryption that hides essential data like your username and password. Also, clients can enable 2-factor authentication to secure their accounts.
Am I and My Cryptocurrency Protected?
Investors have their funds protected up to $85,000. Also, if your balance goes negative from leverage trading, TickMill automatically sets your balance to zero and absorbs the loss.
Is TickMill Regulated?
Multiple authorities around the world regulate the platform. The biggest regulators of TickMill are:
Financial Conduct Authority (FCA)

Seychelles Financial Services Authority (FSA)

Cyprus Security and Exchange Commission (CySEC)

Labuan Financial Services Authority (Labuan FSA)

Financial Sector Conduct Authority (FSCA)
Do I Have to Verify My Account With TickMill?
Clients must verify their account with TickMill to access all its features. Users need to provide tax information and verify their identity. TickMill allows pictures of passports, ID cards, and driver's licenses as proof of identity.
Extra Information
Educational Resources
The educational hub contains tutorials and helpful information on how to use TickMill. There are dozens of articles about trading charts, leverage trading, futures, and more. Moreover, the news section has multiple articles covering topics regarding the market. Here you can learn useful insights and make more informed decisions when trading.
Tools and Charting
TickMill has multiple tools that help investors make better trading decisions. Also, charting is available, and you can look at various time frames on the trading app.
Customer Support
Customer Support on TickMill is amazing, thanks to their 24/7 live chat. Clients can receive answers within minutes, and the waiting line is short. Currently, they offer live chat on CFDs and futures. Also, you can contact TickMill via email and receive a reply within 48 hours.
How to Buy and Sell Cryptocurrency on TickMill
How to Buy Crypto on TickMill
Below are the step-by-step guidelines for purchasing crypto on TickMill.
Step 4: Review Your Order
Step 5: Execute the Trade
How to Sell Crypto on TickMill
Now let's take a look at the process of selling cryptocurrency on TickMill:
Step 1: Open the trading interface on the official TickMill website.

Step 2: Select the cryptocurrency you want to sell and choose the trading pair. For example, if you're going to sell your Bitcoin for USD, you'll select BTC/USD.

Step 3: Input the number of coins you want to sell and review the order.

Step 4: Once you're satisfied, click the sell button for the order to execute. The sold funds will now show up in your portfolio.
How to Open an Account With TickMill
Step 1: Visit the official TickMill website and click create an account.

Step 2: You'll have the choice to create a CFD or futures account. Pick the relevant option to begin the signup process.

Step 3: Afterward, input your name, email, and country of residence. Also, agree with the terms of service and click submit.

Step 4: A verification email will be sent to your inbox that you'll need to click. After, you'll have access to your dashboard.

Step 5: The last step is to verify your identity by submitting a document issued by your government. This will lift any restrictions and let you begin trading freely.
Is there an alternative to crypto brokers?
Yes, there are many more ways to trade cryptocurrencies such as using cryptocurrency robots. Check out some of our reviews for the best trading robots:
Is there an alternative to TickMill?
1
Minimum Deposit
$50
Exclusive Promotion
More than 3,000 assets, including currencies, stocks, cryptocurrencies, ETFs, indices and commodities
Buy crypto, or trade cryptocurrencies via CFDs
This ad promotes virtual cryptocurrency investing within the EU (by eToro Europe Ltd. and eToro UK Ltd.) & USA (by eToro USA LLC); which is highly volatile, unregulated in most EU countries, no EU protections & not supervised by the EU regulatory framework. Investments are subject to market risk, including the loss of principal.
2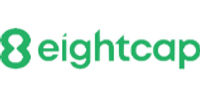 Minimum Deposit
$100
Exclusive Promotion
Trade Cryptocurrency Derivatives on MT4 and MT5
Expert customer service support
3
Minimum Deposit
$5
Exclusive Promotion
Commission-free investing
Final Thoughts
TickMill is a well-regulated broker that provides multiple services to its users. The trading platform has numerous tools that help clients make profitable investments. Also, TickMill offers leverage trading, which lets clients maximize profits by borrowing funds.
Furthermore, the educational resources are excellent because TickMill provides multiple sources of information. The news section delivers up-to-date info on the market, while the educational hub has in-depth articles for beginners.
Overall, TickMill is a great broker that lets clients purchase cryptocurrency and stocks. Therefore, users can diversify their portfolios to minimize risk and increase long-term gains.
Author Bio

Amala Pillai
Amala is custom content and news editor based in London. She is a former financial journalist based in Singapore with 7 years of experience covering a range of business and financial topics. Now she focuses on crypto and macro-economics. She has also covered feature profiles, tech, business politics and ESG— she was the Environment Editor for the Solutions Newspaper, 2016 and worked in an editorial capacity at both News corp (Dow Jones) and JBN. She also has experience as a content creator, strategist and brand editor for various financial institutions and banks.