How Many Cyber Attacks Happen per Day?

Darko Radić
Last updated 29th Nov 2022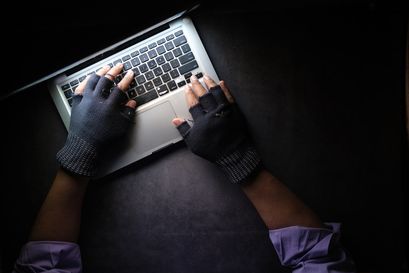 High-profile, headline-making data breaches might attract the most attention, but cybercrime is ever-present, targeting individuals and organizations worldwide. Modern lifestyles offer more and more possibilities for cybercriminals, allowing them to experiment and create new methods. So, let's see how many cyber attacks happen per day and what we can do to boost defenses.
How Many Cyber Attacks Happen per Day in 2022?
Determining the exact number of daily cyber attacks is almost impossible because of the low detection rate. Still, the latest data shows that hackers and criminals attack at least 30,000 websites daily.
(Earth Web)
Eye-Opening Data on Cyber Crime in 2022 and Beyond
The nature of cyber attacks varies, with some targeting individuals and others focusing on financial or political websites and apps. In addition, cyber attack statistics show a growing trend of ransomware attacks, phishing scams, and data breaches.
There are around 2.200 cyber attacks per day in the US.
Attention-grabbing cases like Colonial Pipeline or Solar Winds are only the tip of the iceberg, given that hackers attack continuously. Namely, a data breach attempt happens every 39 seconds, so the number of cyber attacks per day in the United States exceeds two thousand.
(Security Magazine)
There are around 10,000 phishing attacks targeting businesses daily.
The pandemic turned the world upside-down, increasing spear-phishing attacks, given that cybercriminals thrive on chaos—for instance, 316,747 phishing attempts in December 2021 targeted companies and organizations worldwide.
(APWG)
The number of phishing attacks tripled between early 2020 and late 2021.
Hacking statistics show an alarming increase in spear-phishing attacks during the pandemic. In early 2020, the average monthly volume was between 68,000 and 94,000, growing to around 300,000 toward the end of 2021.
(APWG)
Business email compromise scams (BEC) cause around $1.77 billion in losses annually.
In Q1 2020 alone, BEC scams targeted around 31,000 organizations, skyrocketing the overall number of cyber attacks per minute. In the same period, form-jacking criminals attacked 7,836 websites, causing massive damage to businesses and organizations.
(Symantec)
The worldwide IT security spending could amount to $77 billion in 2022.
Frequent cyber attacks increase the need for threat detection and raise investments in IT security services. Consequently, the global cybersecurity market is projected to grow to $345.5 billion by 2026.
(Statista)
The number of computer viruses created in a single day exceeds 10,000.
A 2021 report discovered that individuals and organizations face more than 10,000 malicious files and 100,000 malicious websites daily. In 2020, there was one ransomware victim every ten seconds because of the uptick in remote workers.
(Info Security Magazine)
In 2019, one in five Americans was involved in ransomware attacks.
Pre-pandemic data also reveals a massive number of cyber attacks a day, with approximately 21% of US adults facing cyber threats. Moreover, 46% of Americans experiencing ransomware attacks say that their companies went along with the demands and paid the ransom.
(Sensors Tech Forum)
On average, employees receive 14 malicious emails per year.
In 2021, hacking statistics revealed a 2% rise in phishing attacks between 2019 and 2020, with these cyber attacks accounting for nearly 90% of data breaches. As expected, the frequency of phishing attacks increased during the holiday season, soaring by 52% in December 2021.
(Tessian)
In 2020, malware attacks increased by 358% year-over-year.
Cyber attack statistics for 2020 showed a shocking increase in malware attacks compared to 2019. Likewise, the 2020 data revealed a 435% increase in ransomware attacks compared to the previous year. More worryingly, attacks showed an increased sophistication alongside the growing volume.
(Help Net Security)
Annual cyber attack costs could amount to $10.5 trillion by 2025.
Even though it's challenging to determine how many cyber attacks happen per day, the harmful effects of cybercrime are evident and more quantifiable. Namely, cybercrime costs are projected to grow by 15%, from $3 trillion in 2015 to around $10.5 trillion by 2025.
(CyberSecurity Ventures)
The On-Going Battle with Cybercrime
Cybercriminals rely on sophisticated weaponry to look for vulnerabilities and exploit weak spots. Consequently, businesses and organizations must increase efforts to beef up awareness and develop new programs to mitigate threats. Even though the battle with cybercrime is never-ending, improved defenses should reduce the number of cyber attacks per day, protect assets, and reduce data loss.
Sources:

Darko Radić
Despite his BA in English, Darko's interests slowly strayed away from analyzing Shakespeare and re-reading the classics. Instead, he goes above and beyond to build his online writing portfolio, covering everything from SEO and digital marketing to finance and crypto. Effortlessly, he dives into reports and research papers to extract the juiciest parts and make the reader's life easier. When not writing, Darko typically explores mountain trails with his loyal Belgian Malinois.