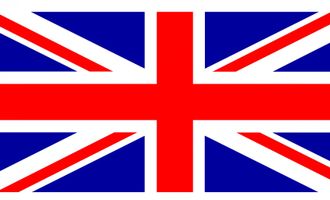 Millions in UK struggle with digital literacy: Lloyds
The results of the latest Lloyds Bank UK Consumer Digital Index suggest millions of people are not gaining from the internet.
More than 11 million people in the UK do not have basic digital skills. One out of every 11 completely eschew the internet.
According to Doteveryone's Basic Digital Skills measure 1.1 million UK adults have gained basic skills in the past year. Overall, 49 per cent of people aged 65-plus have Basic Digital Skills, a rate which rises to 97 per cent for those aged 15-24.
Of the 1.1 million showing improvement, Lloyds Banking Group managing director of consumer and commercial digital Nick Williams said:
"It's in the right direction but the rate of change is too slow compared to the pace of technology evolution and focused intervention is now needed.
"We know that 77% of people who are offline are unaware of where to go for digital skills support. Organisations across public and private sectors must focus on one-to-one interactions. Offline customers are harder to reach but they do show up in the community and this is where trusted faces in local places can really help.
"That's why we have committed, as part of our Helping Britain Prosper Plan, to provide face-to-face digital skills training (including online banking) for 2.5 million individuals, small businesses and charities by 2020."
As they say you can lead a horse to water but…
More than half of those not online have no interest in ever doing so. That rate rises to 60 per cent for people 60 and older. Two-thirds (68 per cent) of people offline say nothing will convince them otherwise, a near-25 per cent increase since 2016. Most people (73 per cent) offline do not believe they can save money via the internet.
Sadly, 43 per cent of all people do not know there are free support services to help them improve their connectivity, a rate which rises to 77 per cent of people offline.
The UK government recognizes the importance of digital literacy, Secretary of State for Culture, Media and Sport Karen Bradley said.
"We want everyone to have the skills and confidence they need to benefit from the digital revolution, with nobody left behind. That is why improving digital skills is at the heart of the Government's new Digital Strategy – from free training in core skills for adults, through to a new Digital Skills Partnership bringing together everyone with a passion for tackling the digital skills gap."