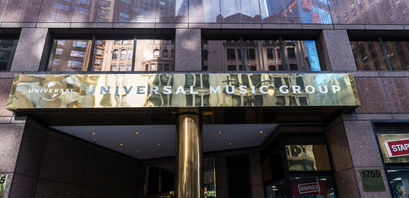 Universal forms a metaverse band based on Bored Ape Yacht Club NFTs

Jinia Shawdagor
Last updated 12th Apr 2022
Renowned music label Universal Music Group has made its foray into the NFT sector by forming a metaverse band comprising four characters from the Bored Ape Yacht Club NFT collection. The organization disclosed this news through a press release on November 11. Reportedly, 10:22PM, a next-gen Web3 label under Universal Music Group created the band dubbed KINGSHIP.
According to the press release, 10:22PM will guide KINGSHIP in creating and releasing new music, NFTs, community-based products, activations, and experiences in the metaverse. In so doing, the label hopes to help unlock a new generation of artists, fans, and community engagements. Allegedly, Bored Ape and Mutant owners will have early access to all KINGSHIP NFTs.
Famous NFT collector and enthusiast Jimmy McNeil, also known as J1mmy.eth, will furnish the KINGSHIP apes. The band comprises one Mutant ape and three Bored Apes, which include rare Golden Fur and Bluebeam apes. Notably, J1mmy.eth has a collection of Bored Apes. He recently sold one of these pieces for $3.4 million in a Sotheby's auction.
Commenting on his involvement in the project, the NFT enthusiast said,
This deal is a leading example of how powerful commercial rights are for collectible NFT projects and their collectors. I'm incredibly excited to explore this new area of NFT ownership with Celine Joshua and 10:22!
1
Minimum Deposit
$200
Exclusive Promotion
More than 3,000 assets, including currencies, stocks, cryptocurrencies, ETFs, indices and commodities
Buy crypto, or trade cryptocurrencies via CFDs
This ad promotes virtual cryptocurrency investing within the EU (by eToro Europe Ltd. and eToro UK Ltd.) & USA (by eToro USA LLC); which is highly volatile, unregulated in most EU countries, no EU protections & not supervised by the EU regulatory framework. Investments are subject to market risk, including the loss of principal.
Pushing the innovation boundaries in the music industry
Commenting on this development, Celine Joshua, the founder of 10:22PM said, creating KINGSHIP has been incredibly fun and imaginative. She added that she started 10:22PM to push the boundaries of innovation in the music industry. With KINGSHIP, Joshua believes the label is inventing what is possible in real-time.
She further noted that the 10:22PM team would work with KINGSHIP to sharpen their vision and develop their unique sound just as it would with any other artist or creator.
Touting the band, Joshua said,
Each member of the group has their own story and personality that influences and contributes to KINGSHIP's overall narrative. Through music and events across the metaverse, we will bring the Apes in KINGSHIP to life by building communities and utility, and entertaining audiences around the world.
KINGSHIP's manager, Nicholas Adler, who is also the manager and brand curator for Snoop Dogg's NFT collector, disclosed that he is working alongside McNelis to figure out storytelling elements, as well as music for the characters. According to him, the goal is to come up with the right package for apes by developing personalities and NFTs around them.
Adler believes the backing of the biggest record label will help 10:22PM create an amazing crew and story.
Jinia Shawdagor
Jinia is a fintech writer based in Sweden. With years of experience, she has written about cryptocurrency and blockchain for renowned publications such as Cointelegraph, Bitcoinist, Invezz, etc. She loves gardening, traveling, and extracting joy and happiness from the little things in life.