Key BNB Statistics Every Crypto Enthusiast Needs to Know in 2022

Dunja Radonic
Last updated 26th Sep 2022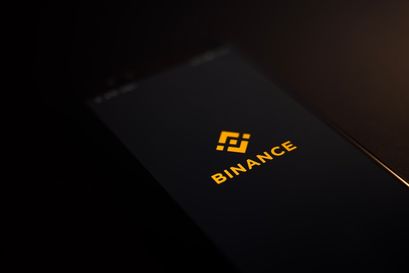 BNB coin is Binance's native cryptocurrency. It's used to fuel transactions on Binance, but it can also be traded and used for payments on and off Binance. It started on Ethereum's blockchain, but is now based on the BNB Chain. BNB is short for "build and build", as its purpose is not only to serve as an investment or means of transaction, but also to improve and build projects on the blockchain. There's so much to learn about the BNB crypto—so here are the ten basic BNB statistics and facts you have to know.
5 Essential BNB Statistics for 2022
BNB's total supply in circulation is 161,337,261 coins.

BNB's highest price ever was $686.3 on May 10, 2021.

BNB coin's market cap is at $45.4 billion as of late August 2022.

BNB stats show it's the third most expensive crypto.

As of August 2022, BNB's TVL equals $5.5 billion.
The price per coin for the first 100 million BNB coins was around 11 cents.
During the initial coin offering in 2017, investors could buy BNB for ETH or BTC and the offering brought $15 million to Binance. 50% of this money was used for marketing, branding and innovator education, 35% for upgrading the platform and the exchange, while the rest remained as an emergency reserve.
(Messari)
BNB's total supply in circulation is 161,337,261 coins.
As of late August 2022, the total number of BNB in circulation is at 161,337,261 coins. This represents 81% of BNB's maximum supply, which is capped at 200,000,000 BNB.
(Coinmarketcap)
BNB's highest price ever was $686.3 on May 10, 2021.
While this is the highest daily value of the coin, the monthly average for BNB peaked in November 2021, when it consistently exceeded $600. Interestingly, the figures for Ethereum, where BNB originated in 2017, showed a similar pattern in November. BNB's all-time high in November was followed by a drop in 2022, reflecting the turmoil that affected the entire crypto market.
(Statista, CoinGecko)
As of August 2022, BNB's TVL equals $5.5 billion.
BNB's total value locked peaked in May 2021 with $21.85 billion. Total value locked or TVL is the most important metric for DeFi blockchains as it shows user activity on the chain. While 2021 was marked by significant highs, BNB coin stats show 2022 brought a gradual drop in TVL, clearly indicating the economic crisis that discouraged many crypto traders and investors from participating.
(DeFiLlama)
BNB has the second-highest DeFi TVL after Ethereum, with 8.91% of the total TVL share.
A DeFi crypto's TVL share shows its strength and prevalence on the market. Ethereum holds 63.78% of the total value locked in DeFi, dominating the market. After BNB with 8.91% as of June 2022, comes Tron, a crypto native to the open-source Tronix system, holding 5.43%. Tron is closely followed by Avalanche with 3.69% and Solana with 3.48% of the total value locked.
(Statista)
BNB stats show it's the third most expensive crypto.
After Bitcoin and Ethereum, BNB tops the most expensive cryptocurrencies' lists. However, the differences between the three are stark. Bitcoin figures show it's by far in the lead with $19,841 at the time of writing, being the oldest and the most famous crypto. Ethereum comes next with $1,451 and BNB follows, again, not closely at $274. The list is completed further with Solana, Tether, USD coin, and Cardano.
(Statista)
BNB coin's market cap is at $45.4 billion as of late August 2022.
BNB's market capitalization with the current number of coins in circulation exceeds $45.4 billion. As with other DeFi cryptos such as Cardano, BNB had the highest market capitalization in November 2021. BNB statistics show that in November, the lowest it went was around $88.8 billion, while its peak was at an amazing $108.6 billion.
(Coinmarketcap)
BNB Statistics FAQ
What is BNB?
BNB is a cryptocurrency based on the BNB Chain and native to the Binance platform, known as the world's largest crypto exchange. BNB stands for "build and build" and people can use it to trade, make payments and power transactions on Binance and elsewhere, invest in tokenized shares, buy NFTSs, and conduct other types of transactions.
What's the highest BNB has been?
BNB coin stats show BNB peaked at $686.3 on May 10, 2021. In November 2021, it also experienced a period of prices consistently above $600, after which it started falling in 2022, as did most cryptocurrencies.
What is the BNB crypto used for?
BNB is used for several different purposes. Its original purpose is to power transactions on the Binance platform and to attract funding to Binance. However, since 2017 when it was first offered on sale, it has grown along with the platform. Now it's a crypto like any other that can be used as a payment, transaction and investment tool.
It can be invested in tokenized stocks and ETFs, or used as collateral for loans. It's also a means of investment and payment in projects on the blockchain, such as NFT games. Different BNB uses also include donating to charities or making online purchases in stores that accept BNB but also in-app purchases within apps ranging from travel booking to entertainment.
How many BNB coins are there?
BNB coin stats show there are 161,337,261 BNB coins in circulation currently, out of the maximum supply of 200,000,000 BNB. This means 81% of all BNB coins are currently in circulation. In the coming years, Binance will be gradually burning 100,000,000 BNB coins in order to keep the value of its cryptocurrency.
Where to buy Binance coin?
The best place to buy BNB is on its native platform, Binance. The platform offers the best BNB prices and the highest security, as well as different payment and storage options. It also allows you to buy the BNB cryptocurrency with a card and to keep the coins in your crypto wallet or just on your BNB account. Finally, having BNB on Binance gives you the benefit of lower transaction fees.
Conclusion
BNB is a part of a platform that dominates the crypto market and as such, it's expected to have a bright future. BNB tokens are expected to become more valuable with time, at least relative to other cryptos, as the market is experiencing a downturn in 2022. BNB is a must-have for any trader, as the coin is expected to grow with its native platform. Furthermore, the security and innovation practices of the Binance platform mean the coin comes with strong support, popularity, and numerous uses.
Sources:

Dunja Radonic
Dunja is an English Literature graduate with years of experience as a writer and translator. She doesn't mind diving into as many reports and numbers as she can—especially about topics like crypto that still need some translating to the public—'cause she loves to get the message across. When she's not working, you'll find her running wild with her pack of dogs, playing board games, or bingeing on pop science videos.