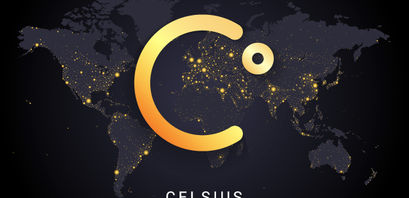 Goldman Sachs to Buy Celsius Assets

Daniela Kirova
Last updated 11th Aug 2022
The majority of Celsius' assets is expected to be cryptocurrencies sold at low prices
Citigroup will be providing consultations on possible solutions
Goldman Sachs is trying to raise $2 billion from investors to purchase crypto lender Celsius' assets, insiders told CoinDesk. Celsius is facing insolvency, and the offer would make it possible for investors to buy the assets at a good price if the lender files for bankruptcy.
Gauging interest from specialized funds and traditional institutions
Goldman Sachs appears to be looking for commitment or gauging interest from funds specializing in distressed assets, Web3 crypto funds, and traditional financial institutions with a lot of fiscal reserves, an insider reported.
The assets will then probably be managed by entities involved in the fundraising.
Assets will probably be cheaply sold crypto
The majority of Celsius' assets is expected to be cryptocurrencies sold at low prices. In May this year, Celsius had more than $12 billion in assets under management and $8 billion lent out to clients.
On June 12, the lender suddenly announced it was terminating withdrawals due to "extreme market conditions." Those conditions were made worse by the disclosure, which contributed to Bitcoin's steep price decline.
Celsius is fighting to survive
Earlier this month, the Wall Street Journal reported that Celsius had hired Akin Gump Strauss Hauer & Feld law firm apart from turning to restructuring consultants Alvarez & Marsal.
Another reputable institution, whose expertise Celsius is tapping is global investment bank Citigroup. They will be providing consultations on possible solutions, including an evaluation of an offer from rival crypto lender Nexo, The Block reported.
Both Akin and Citigroup recommended Celsius file for insolvency, insiders report. Neither has commented, however.
In 2021, Celsius raised $750 million in funding rounds from investors, including CDPQ, Canada's second-biggest pension fund. This put the company's valuation at $3.25 billion.
Daniela Kirova
Daniela is a writer at Bankless Times, covering the latest news on the cryptocurrency market and blockchain industry. She has over 15 years of experience as a writer, having ghostwritten for several online publications in the financial sector.