Amazing FTX Statistics and Facts for 2022

Dunja Radonic
Last updated 16th Feb 2023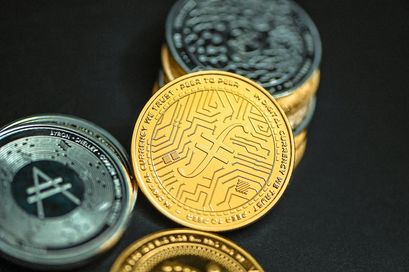 Prior to its stunning collapse over the course of a week, the crypto exchange FTX was one of the biggest in the world. The exchange's collapse appears to have been due in part to its close ties to Sam Bankman-Fried's firm, Alameda Research, and the fact that most of its assets had been conjured out of thin air. Bankman-Fried was the CEO of the exchange, and his assets peaked at $26.5 billion last year.
The calamity that followed sent shockwaves through the cryptocurrency market as FTX and Alameda filed for bankruptcy, and SBF's enormous fortune disappeared almost immediately. Below we take a look at FTX's statistics and facts.
Key FTX Statistics and Facts to Know in 2022
FTX had over 5 million active users.

On average, FTX's daily volume in 2021 exceeded $12.5 billion.

FTX's was expected to reach $1.1 billion in revenue for 2022.

Prior to the collapse, FTX's valuation in 2022 was estimated at $32 billion.

FTT, FTX's platform token, had a $4.6 billion market cap in 2022.

FTX had approximately 200 employees.

The owner of the FTX exchange had vowed to give away most of his fortune.

FTX's net income in 2021 amounted to $388 million.

Most of FTX traffic came from South Korea.
The FTX Collapse
One of the newer cryptocurrency platforms that gained enormous popularity in 2021 was FTX. Some even identified it as a major competitor to Coinbase in the retail investor market. Two years after Sam Bankman-Fried founded Alameda Research, a quantitative trading firm specializing in cryptocurrencies, Bankman-Fried and Gary Wang developed FTX. It offered NFT trading, derivatives, options, and leveraged tokens. It also launched its utility token, FTT.
Over the past two years, FTX's valuation increased significantly, making it one of the fastest companies to reach a $10 billion valuation. An investment round involving SoftBank, Coinbase, and Sequoia Capital valued the company at $18 billion. Bankman-Fried used the FTT token, an altcoin from FTX, as an asset for its trading firm Alameda Research.
Once the issues with FTX came to light, there were rumors that Changpeng Zhao (the founder of Binance) would buy FTX. However, after Binance saw FTX's internal documents, it withdrew its initial announcement to buy the exchange as the situation was beyond the company's "capability or control to help."
FTX Stats: Past Users and Demographics
FTX had over 5 million active users, according to the latest company data.
How many users does FTX have? The company attracted over 5 million active users since 2019 when it was founded.
The FTX exchange had 10.8 million visits in August 2022.
As we said, the exact FTX number of users in 2022 is difficult to pinpoint without newer company data. However, traffic analysis shows the number of monthly visits to the exchange's main site, FTX.com, has exceeded ten million regularly in 2022.
The number of users on FTX.us grew by over 12,100% in 2021.
FTX.us offered an exchange that was entirely in compliance with US regulations at the end of 2020. However, when it comes to the US version of the FTX exchange, its number of users at the beginning of 2021 came to around ten thousand, while by May 2021, it reached an astounding 1.2 million users.
Most FTX traffic came from South Korea.
As of August 2022, 7.70% of visits to FTX.com come from South Korea. At 6.27%, the second-highest share of FTX users by country is held by Japan, which is followed by Russia (5.70%), Singapore (5.29%), and the United Arab Emirates at 4.90%. FTX stats show that the traffic from UAE grew by 136.10% compared to July 2022, when the exchange finally received permission to operate in the country after adjusting to all of the necessary regulations.
The typical FTX user was male and aged between 25 and 34.
According to FTX statistics for 2022, ftx.com's visitors were 70.31% male and 29.69% female. Most visitors, over 35%, were aged between 25 and 34. Additionally, 20% of visitors were younger than 25, while another 20% were in the 35 to 44 group. These three groups made up the majority of FTX visitors.
FTX Stats and Facts on Employees and Policies
FTX's number had approximately 200 employee
FTX had over 200 employees. Interestingly, this was a dramatically more compact workforce than that of its largest competitors such as Binance, with a headcount of over 6,000, and Coinbase, with almost 5,000 employees.
The owner of the FTX exchange had vowed to give away most of his fortune before he even started the company.
The FTX exchange's owner, Sam Bankman-Fried allegedly started the company for an altruistic reason. One of its founding principles was following a utilitarian philosophy called Effective Altruism, which focuses on maximizing the well-being for the largest number of people in the most effective way. The company was founded and helped by a number of people who appreciated this ideology. Ironically, the idea behind FTX was earning to give—and giving efficiently.
In 2021, FTX spent about 15% of its revenue on advertising and marketing.
The results are as interesting as the approach. The FTX marketing campaign that started aggressively in 2021 brought the company onto the top 10 list of the best marketers of the year, as it worked to bring crypto further into the mainstream. It is also the first crypto exchange to have an ad during the Superbowl.
FTX Revenue and Volume Statistics
On average, FTX's daily volume in 2021 exceeded $12.5 billion.
The average daily volume on FTX illustrates the exchange's phenomenal growth rate. In 2021, FTX's average daily volume was $12.5 billion and more, which is even more fascinating knowing that that represents a 1187% increase compared to the previous year. Even compared to the all-time high daily volume in 2020, $12.5 billion is a 175% increase.
Before the exchange collapsed, FTX's revenue in 2022 was projected to reach over $1.1 billion.
FTX's annual revenue was expected to reach $1.1 billion in 2022. In 2021, during the crypto craze, the FTX exchange's revenue grew by over 1,000%, from $89 million to $1.02 billion.
FTX's net income in 2021 amounted to $388 million.
FTX's profits grew significantly within just one year. Compared to 2020, the exchange's net income increased almost nine times, reaching $388 million compared to a more modest $17 million in 2020.
FTX's valuation in 2022 was estimated at $32 billion.
The company had been attractive to investors from the very beginning. In early 2022, FTX raised significant capital which kept its valuation at $32 billion. In late in 2022, the exchange filed for Chapter 11 Bankruptcy.
FTX volume was at its all-time high on May 18, 2021, when it exceeded $60 billion.
This four-hour volume peak was the result of a massive move. Compared to the previous year's all-time high, this was an 850% increase.
At the end of September 2022, FTX's trading volume was $3.1 trillion.
Compared to the previous year at the same time, this represents a 16% decrease in trading volume. However, given that 2021 was known for its crypto craze, and 2022 for a market slump known as crypto winter, the losses were not overly concerning to FTX investors at the time.
FTX had 24% of the total market share of cryptocurrency exchanges in June 2022.
In 2020, FTX was not on the list, as it only started growing swiftly in 2021. However, in 2021, FTX had already acquired 4% of the total market share, coming in third after Binance with 71% and Coinbase with 26%. By June 2022, the crypto platform had taken up to 24% of the market.
FTX was the fifth most valuable fintech unicorn in 2022.
With $32 billion at valuation, FTX entered the company of the top five fintech unicorns. Also, according to fintech stats, FTX's $500 million raise was ranked among the top ten fintech deals in 2022.
According to FTX stats, the exchange had the second largest offering of perpetual futures.
FTX was known for basing its business model on futures and derivative contracts. In fact, when it comes to perpetual futures, FTX's offering was second only to the crypto giant Binance.
FTT, FTX's platform token, had a $4.68 billion market cap in 2022.
FTT is native to FTX. It was mostly used to lower fees, serve as collateral, and improve the exchange experience in many other ways. In September 2022, FTT statistics showed the FTX token had a market cap of $4.68 billion.
Although FTX has filed for bankruptcy, the FTT token is still trading.
Conclusion
FTX was one of the market leaders in the crypto and fintech world, it was not only growing quickly but also bailing out other companies and supposedly working to change the face of crypto. The exchange filed for Chapter 11 bankruptcy in November 2022 and more than one million customers lost significant sums of money.
FTX FAQ
How many FTX customers are there?
How many people work at FTX?
How much revenue does FTX create?
Sources:
Here Are More Broker Guides

Dunja Radonic
Dunja is an English Literature graduate with years of experience as a writer and translator. She doesn't mind diving into as many reports and numbers as she can—especially about topics like crypto that still need some translating to the public—'cause she loves to get the message across. When she's not working, you'll find her running wild with her pack of dogs, playing board games, or bingeing on pop science videos.